19 January 2023
The Office of Rail and Road's 2021-22 'Benchmarking National Highways report' confirms that average delays on the Strategic Road Network (SRN) increased in all regions of England as traffic levels recovered. However, levels of delay remained below those before the pandemic.
Cover Image
Image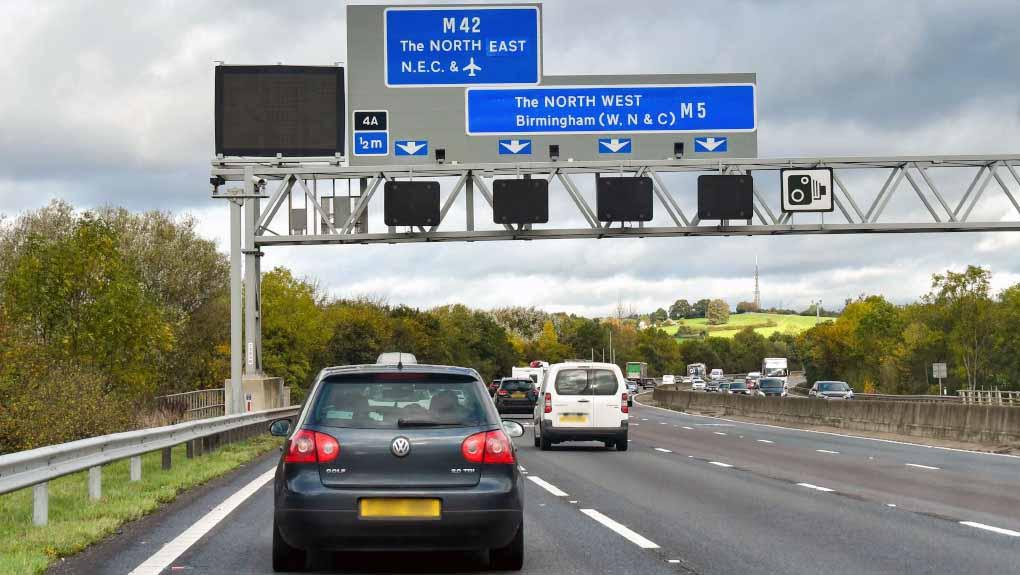 Components
The report published today is focused on regional differences in performance across National Highways' motorways and major A roads during the second year of Road Period 2 (RP2), which covers the period from 2020-21 to 2024-25.
Increased traffic levels contributed to higher delays across England but the North West had the largest increase in average delay, rising from 6.0 to 8.8 seconds per vehicle mile. 
The South West experienced the smallest rise, with an increase from 6.2 seconds to 7.2 seconds. 
The national average traffic delay in 2021-22 was 8.8 seconds per vehicle mile, up from 6.7 seconds in 2020-21.
On delays due to roadworks, the North West also had the highest level of delays in 2021-22, with the figure more than doubling from 1.1 minutes per hour travelled to 2.4 minutes per hour travelled. 
The South East (1.3 sec to 1.1 sec) and South West (0.9 sec to 0.7 sec) regions both experienced small decreases in roadworks related delays.
National Highways is tasked with clearing 86% of motorway incidents within an hour. Performance fell between 2020-21 and 2021-22, as traffic on the SRN increased following the pandemic and the number of incidents on the network increased. 
However, each of National Highways' regions continued to perform above the national-level target, with Midlands and South West heading the pack, both recording 87.7% of incidents cleared within an hour.  
Most of National Highways' regions continued to perform at or above the national-level target of 95% for the condition of road surfaces (known as 'pavement condition'). Midlands and the East were the exception, scoring 94.3% and 93.2% respectively; however these regions have a higher proportion of the country's ageing concrete roads. 
Feras Alshaker, Director of Highways at ORR, said: 
Notes to Editors
Office of Rail and Road's 2021-22 Benchmarking National Highways report.
ORR holds National Highways to account for its performance and efficiency and has published an annual update to its regional benchmarking series since 2016.
ORR's regional benchmarking report includes data on 25 of the 33 indicators it uses to monitor National Highways' performance at a national level across different themes of: safety for all; fast and reliable; well maintained and resilient; meeting the needs of road users; and delivering better environmental outcomes.
This report provides ORR with a more rounded understanding of National Highways' performance and allows it to explore the linkages between different areas of performance.