16 December 2020
Following an Office of Rail and Road (ORR) investigation, Scotland's Crown Office and Procurator Fiscal Service (COPFS) has prosecuted Network Rail, who were fined £135,000 by Edinburgh Sheriff Court, for failing to maintain and improve the railway fencing near Musselburgh, East Lothian which left a 13-year-old boy with serious injuries.
Cover Image
Image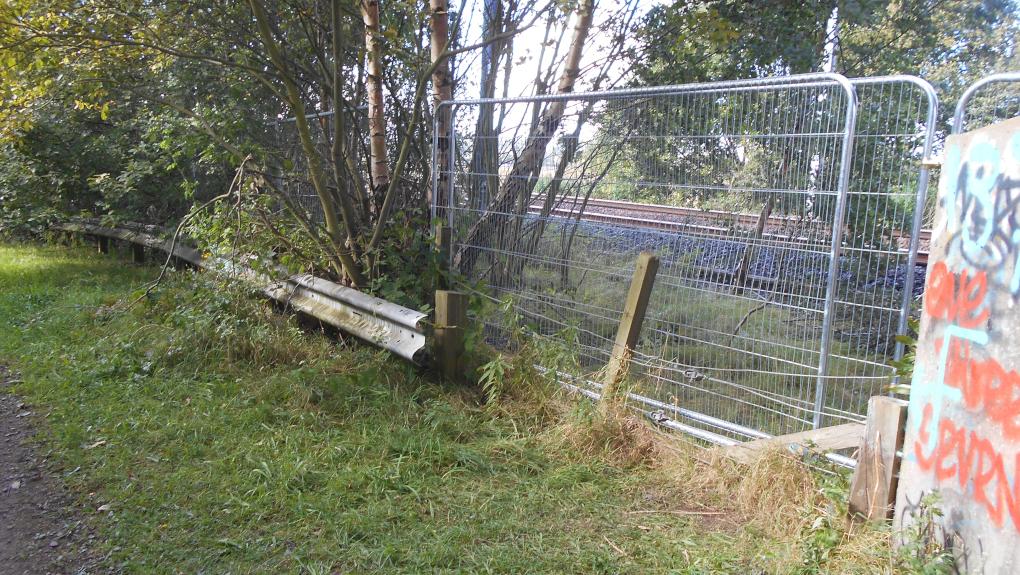 Components
Network Rail were fined for the safety breach on 15 December 2020, after pleading guilty to an offence under health and safety law.
The incident happened on Friday 19 August 2016 on the railway track near Queen Margaret University, Musselburgh. A group of teenagers entered the gap in the railway fence before the 13-year-old climbed onto the roof of a tank wagon on a freight train that was stopped at a set of signals.
He came close to the 25,000-volt overhead cable and received an electric shock that caused serious burns.
ORR's resulting investigation revealed that although there was clear evidence of trespass and graffiti in the area, the fence provided by Network Rail was substandard and poorly maintained, such that unauthorised access to the railway was straightforward.
HM Chief Inspector of Railways Ian Prosser said:
Notes to editors
Collapse accordion
Open accordion
Scotland's Crown Office and Procurator Fiscal Service accepted a plea from the accused in terms of Section 76 of the Criminal Procedure (Scotland) Act 1995 and fined Network Rail £135,000 on 15 December 2020.
That plea has been offered and accepted on the basis of Network Rail's admitted failure to maintain and improve the railway boundary measures.
Date of incident was Friday 19 August 2016. Date of receipt of ORR report to COPFS was 20 November 2017. The Crown and defence first entered into discussions about resolution on 28 January 2019. A Section 76 letter was received on 20 October 2020.
The railway line involved runs from the East Coast Main Line at Monktonhall Junction towards Millerhill, and the incident location is close to Musselburgh station. The line is owned and managed by Network Rail.
The line is electrified with overhead electrification system at 25 000 volts AC.
A well-used public footpath runs parallel to the railway under the A1 overbridge.
There was extensive graffiti on both sides of the railway boundary and other evidence of long-term trespass at the location.