15 September 2021
In June 2021, the Climate Change Committee announced in its assessment of UK climate risk, that "climate change has arrived".
Cover Image
Image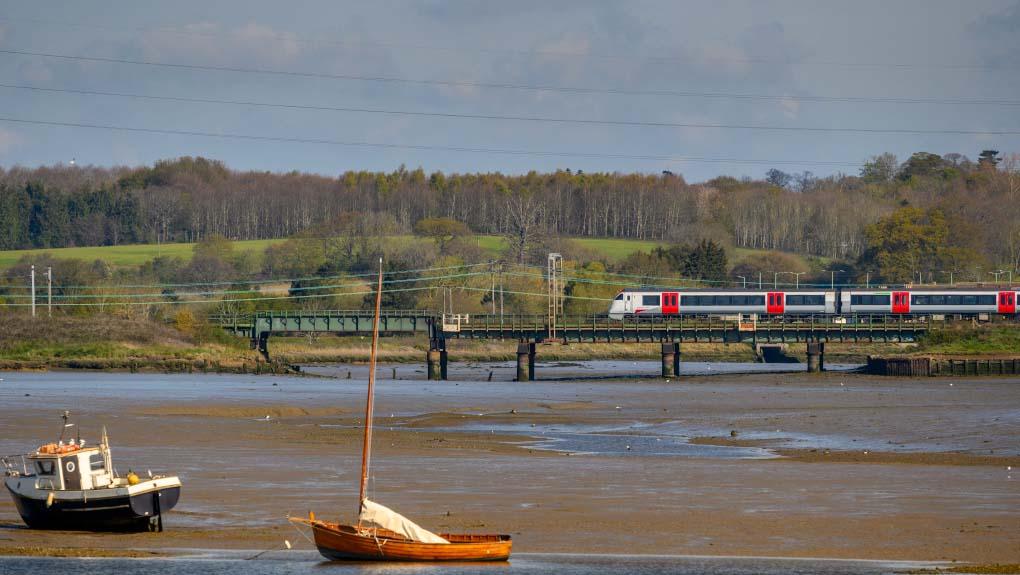 Components
It is evident that environmental and sustainability challenges continue to grow in importance and impact, and in the future risks they present. Turn on the news or pick up a newspaper and the chances are highly probable that you will be exposed to stories detailing the dangerous impact climate change is having around the world and the importance of COP26 in addressing these challenges. 
Increasingly in the UK and Europe we are witnessing the threat that this is posing to both rail and road networks. We have seen the impact that floods can have on the rail network in this country. Elsewhere the costs to German rail infrastructure alone following the July 2021 extreme rainfall are estimated to be €1.3 billion.
Consultations launched 
All this puts a greater emphasis on our environment and sustainable development duties. As a result, we have launched two consultations designed to update our approach. 
These put an increased prominence on environment and sustainable development issues across all our functions, and in supporting policy agendas and legislative requirements of the UK, Scottish and Welsh governments.  
We also want to support the rail and road industries to address the challenges these issues bring about, not act as barrier to progress and change, and facilitate action where we are well placed to do so. 
Sustainable development
Our consultation on a revised ORR sustainable development policy statement will provide transparency on our approach to the delivery of our duties on sustainable development, succinctly stating our policy, its aims and how we will put it into practice. It applies to all our work – rail, road and our corporate activity.  
Environmental arrangements
The consultation on ORR's guidance on environmental arrangements for railway licence holders will define our expectations of railway licence holders and management of their activities affecting the environment. Reflecting our role and powers in rail, and that ORR is the recognised primary provider of railway industry official statistics (a role DfT fulfils for roads), the guidance indicates we are keen to work together with the industry to improve the availability and disaggregation of environmental data for rail. 
Better information about the sustainability and environmental performance of the rail industry will improve transparency and accountability in the sector and can inform future policy, regulatory and industry activity.
The consultation documents are accompanied by a covering letter that explains the context to the consultation, how our work already supports environment and sustainable development in line with our statutory duties and how we see our role developing in future, for example, in the context of PR23 and rail reform.
Delivering our statutory duties
We already embed environment and sustainable development into the way we carry out our role in both rail and road in a range of ways, including: 
Working with the rail industry to address issues that are environmental in nature but may also fall within the remit of health and safety legislation, such as certain noise and air issues or pollution incidents. 
Assessing Network Rail's delivery of its Environmental Sustainability Index and review its Weather Resilience and Climate Change Action (WRCCA) Plans to evaluate their efficacy to manage weather and climate risk, and to provide recommendations for improvements.
Providing guidance to all licenced railway operators to ensure they meet their Environmental Matters' licence condition.
We are also the recognised primary provider of railway industry official statistics and publish an annual rail emissions statistical release. 
For roads, we monitor National Highways against the specific requirements for environment in RIS2 including reducing the impact of noise on households in noise important areas, achieving no net loss of biodiversity by the end of RP2, bringing air quality levels into compliance in the shortest possible time, and reducing corporate carbon emissions.
Stakeholder views 
As you can see, these consultations aren't being developed from scratch, but they are updating our approach to these issues  in the face of the growing scale and pervasive nature of the environmental and sustainability challenges we face as a society. 
These challenges are increasingly impacting on the areas that we focus on as part of our rail role: safety, performance, efficiency and asset sustainability. In the same way, they increasingly impact on our areas of focus as Highways Monitor. 
Your views are important on these issues and the two consultations will run until 9 November. Details of how to respond are included in the consultation documents that are linked below.