27 April 2021
By the end of 2021 almost 30,000 passenger-facing staff will have undertaken disability awareness and equality training as part of requirements set out in our Accessible Travel Policy (ATP) Guidance to help improve a disabled passenger's journey.
Cover Image
Image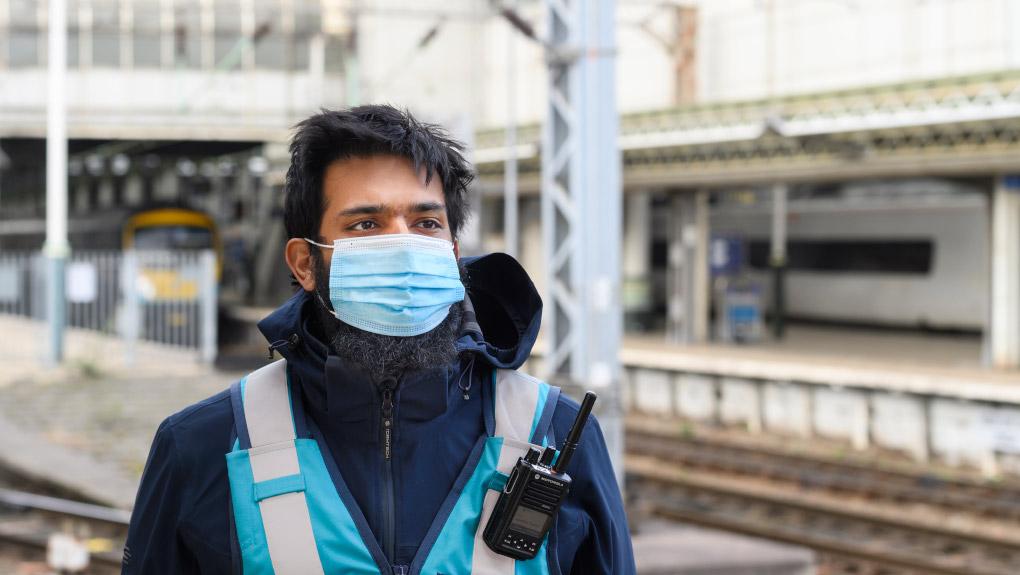 Components
Review of plans and materials
This good progress follows our July 2020 review of the steps train and station operators were taking to meet these new requirements – which include mandatory elements in the induction training for all new starters and in refresher disability awareness and equality training for passenger-facing staff.
Our initial analysis of the plans and materials provided to us suggested only four operators were on track to meet their ATP commitments. This included Great Western Railway, which had already trained 4,900 staff members, including all passenger-facing. 
After further exploration and detailed discussions with operators over the following months, every operator indicated it is broadly on track to meet its training commitments by the end of the year.  
Reflecting lived experience
Key to the success of our new ATP Guidance is that disabled people are a central focus in the development and delivery of training. This means that their lived experience of using the railways, and the particular needs of people with different impairments were explored as part of the courses offered. For example, Arriva Rail London offer a bespoke session with Royal National Institute of Blind People on providing assistance to visually impaired people.
Around half of operators have developed brand new courses to be used in staff inductions and refresher training, with disabled people front and centre.
Contact centres
The vast majority of users book Passenger Assist over the phone, and these are an important tool to help people with their journeys. We need to make sure that call handlers also have the tools and confidence to provide appropriate support.
As part of our review, we engaged with the most commonly used outsourced contact centre to assure ourselves it would meet our requirements. 
Following interventions, operators are now working with both in-house and outsourced contact centres to ensure staff that provide assistance to disabled people over the phone are receiving compliant disability awareness and equality training. 
Accessible websites
As part of our monitoring work, we also conducted two separate reviews to assess compliance with our ATP website requirements.
For each operator we checked whether they were providing all of the relevant information on assisted travel, that it was available via one page and easy to navigate. With the help of the charity Shaw Trust, we also undertook a technical assessment of compliance for each website against the Website Content Accessibility Guidelines (WCAG) standards to make sure operators' websites can be read and used by disabled passengers.
The review has ensured every operator now clearly displays all of the crucial information needed to support a journey, including information on temporary reductions in accessibility and information on what redress may be owed to passengers that did not get the assistance they booked. 
It has also meant that operators have focused their attention to ensuring their websites are more accessible and all of them are committed to being compliant with the web accessibility standards by December 2021. 
Next Steps
We will continue to monitor progress throughout 2021 and take action where necessary. When passenger volumes begin to increase, we hope to measure the impact that the new training has had on passenger satisfaction of the Passenger Assist service via our regular survey.
Operators are obliged to continue to provide 'refresher' training to frontline staff every two years. In 2022, we will engage with operators to understand their plans for doing so.