Components
With an appropriate face covering and following social distancing guidelines at all times, myself (Dominic Long) and my colleague Kam Sandhu, ORR's Transport for London (TfL) inspectors, recently ventured out to undertake a series of assurance visits by looking at London Underground's and TfL Rail's coronavirus planning and arrangements at stations and train crew depots.
Over several days we visited various stations and key interchanges. These included Embankment, Dagenham East, Hammersmith, Whitechapel,  Earls Court, Stratford, Gidea Park and Canning Town.
We found all the necessary physical arrangements in place.  At stations this included one-way systems, barriers to reinforce them, social distancing posters and stickers on trains and platforms reminding people to keep socially distanced where possible – with several hand sanitisers provided for the travelling members of public.
As well as looking at the physical precautions, we spoke to staff including station managers, gateline staff and safety reps who were generally supportive of the way London Underground and TfL Rail have managed the risks and implemented appropriate controls during the pandemic. 
What was also clear was that effective channels of communication have been established at interfaces with other duty holders as well as with employees to manage the ongoing risks.
But it was a different experience than usual.
It was eerily quiet compared to what we would normally expect to see and meeting duty holders, socially distancing and not shaking hands was the norm. We felt protected and safe when travelling, wearing a face covering at all times, and it was good to see the arrangements in place to help keep passengers safe in London.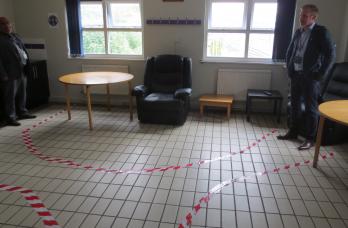 Gidea Park driver depot mess room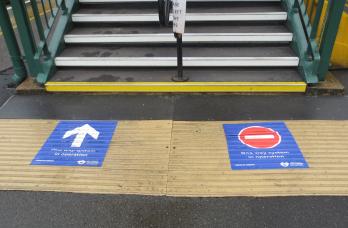 Gidea Park Station one-way system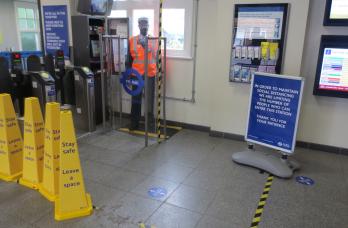 Gidea Park Station gateline