3 April 2023
Cover Image
Image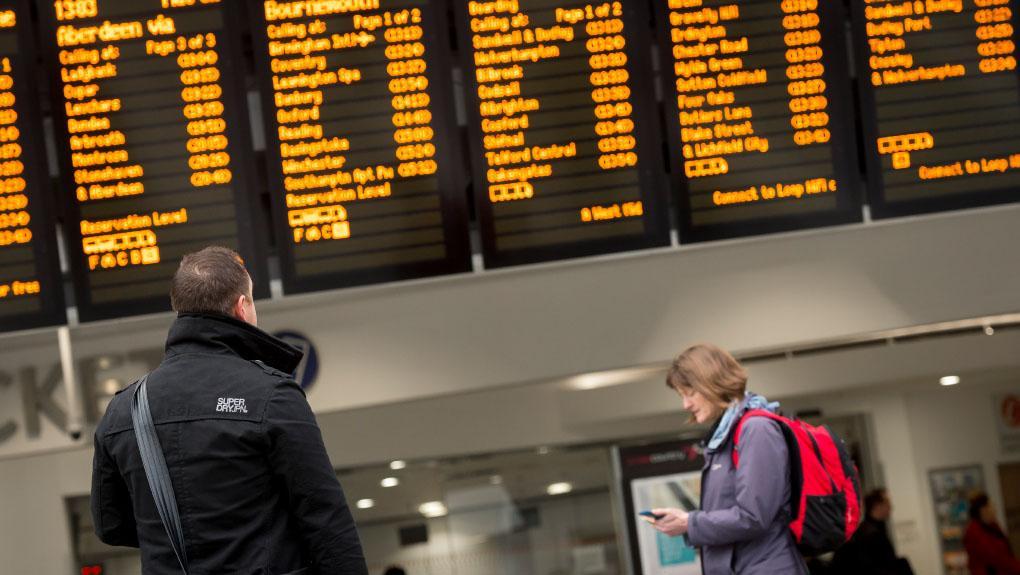 Components
Hello and welcome to April's newsletter. 
As the independent regulator of the UK's railways, we protect the interests of current and future rail users through a number of means available to us. One of these is through the publication of official statistics, providing transparency of key industry data. 
In March, we published statistics on passenger rail performance which showed 4.5% of all planned trains were cancelled. This performance is not good enough and we know for some operators these figures will have been higher, due to "P-coded" pre-cancellations. We have made it clear to train operating companies that official statistics should reflect the passenger experience, else trust in the industry is degraded. 
We have instructed the rail industry to change how they record 'pre-cancellations' and to introduce a more passenger-friendly and transparent way of working when making late changes to services. In the meantime, we have pledged to publish P-coded cancellations in order to ensure passengers get full information.
While there is no quick fix, we are working closely with the industry to address these issues with train performance so that passengers can travel with confidence.
Feras Alshaker
Director, Railway Planning and Performance
Top Stories
ORR's Parliamentary Engagement
As part of our ongoing engagement with Parliamentarians, in March we held a number of fruitful meetings with Members of Parliament, the Senedd and the Scottish Parliament. We listened to Parliamentarians' recent experience of the rail industry and the strategic road network (SRN), in addition to discussing our work including our action on behalf of rail passengers, our work in holding Network Rail to account, and safety on the SRN.
We look forward to working with the Scottish Government's Cabinet Secretary for Net Zero and Just Transition, Màiri McAllan MSP, and Minister for Transport, Kevin Stewart MSP, following the First Minister's appointment of his ministerial team last week.
Spotlight on... new ORR Deputy Director of Safety, Sarah Shore
Hi Sarah, firstly, welcome to ORR! Great to have you join us. Could you tell us a little bit about your experience before taking the role as Deputy Chief Inspector in ORR's Railway Safety Directorate?
Thanks for having me! I joined ORR in February from the Health and Safety Executive, where I had over 25 years' experience as a regulator in operational, policy and incident investigation roles. I have worked in a variety of industries over the years, most recently in construction, as Head of the Construction Policy and Sector Unit.
 
What will your focus be in your new role?
I join ORR at an interesting and challenging time, as the industry continues to modernise and reform. My focus as we enter a new business planning cycle is to ensure ORR's health and safety regulation targets the areas of highest risk, explores the impact of more change at a time of fiscal pressures and in response to innovation, and seeks to embed a culture of continuous improvement. 
I am getting out on site to meet stakeholders and to understand the day-to-day reality of the industry, its people and the public we serve. The industry has been very welcoming and I will be doing my best to meet as many key players in the coming weeks and months.
How has your past experience shaped the way that you approach things now?
My focus has always been on working with industry and wider stakeholders to improve health, safety and wellbeing standards across the board for of the industry sectors I have worked in, to ensure compliance with the law and a culture of continuous improvement. I think this approach will stand me in good stead in the railway industry.
 
Thanks Sarah. And finally, when you're not at work, what keeps you busy?
I try to keep fit by running and go walking with my partner and our dog in the Wharfe Valley near where I live in West Yorkshire. I recently acquired an allotment and with no great history of success at gardening, I am hoping at least to grow something to eat. 
Podcasts
The Rail and Road Pod Episode 17: John Larkinson on Rail Reform
Recorded live at the Accelerate Rail event in London on 21 March, ORR CEO, John Larkinson discusses rail reform and the key role for ORR. 
John explains that while our focus will continue to be how we can benefit passengers, freight users and funders rail reform will give ORR an enhanced role, with oversight of the whole system on train performance and overall rail efficiency, in addition to ensuring a safe, high performing railway. 
John details how ORR will rise to the challenge; how our role will expand; and how we will continue to collaborate with Government, industry and operators on policy changes and in providing constructive challenge.
John also discusses how ORR is determined to see better performance for passenger and freight users now, invoking this spirit of rail reform today.
He also explores the changes ORR has made over the last few years which shows how ORR has adapted, and will change further, in the way rail reform will require of us.
Statistics
This month we have published the following statistics: