29 July 2022
Cover Image
Image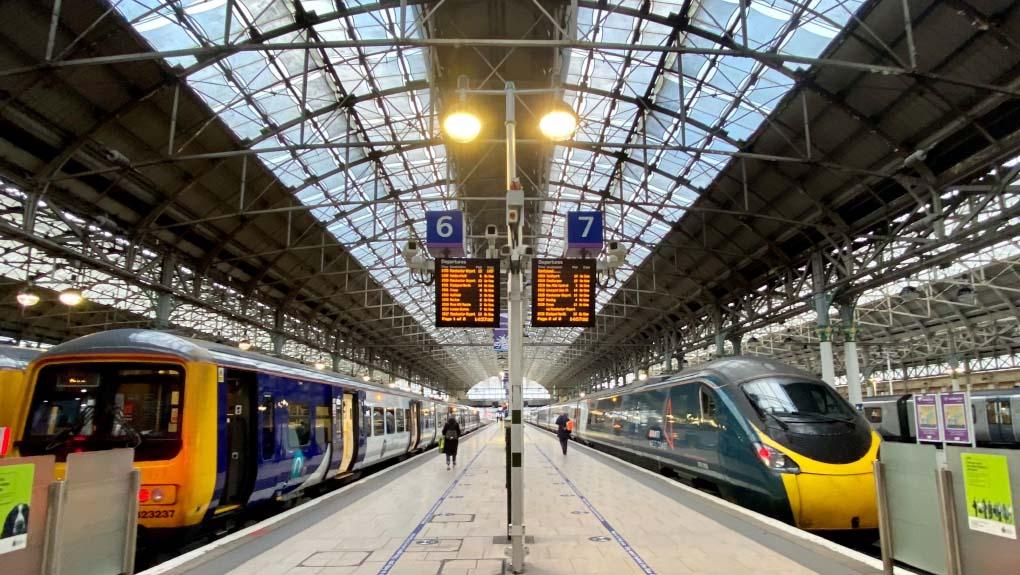 Components
Hello,
 
Each summer, we publish our annual reports for the different areas that we oversee in our roles holding the rail industry and National Highways to account. These reports are an important part of how we hold Network Rail, train operators, High Speed 1 and National Highways to account for what they deliver for their customers. Short summaries of our reports for 2021-22 are set out below, with links to the full reports.
 
Meanwhile, we continue to look forward as the rail landscape changes. We have published our response to the Department for Transport's consultation on the Williams-Shapps plan for rail, and we have also launched our consultation on the overall framework for CP7, the next five year control period for Network Rail, which will begin in April 2024.
John Larkinson
CEO
Top Stories
Annual Assessment of National Highways' Performance 2021-22
We were delighted so many of you were able to join us for the webinar launch on 19th July of our assessment of how National Highways has performed over the last 12 months. The assessment finds National Highways met its Road Investment Strategy targets in 2021-22 but we raised concerns about three key areas of delivery. 
On smart motorways we found that National Highways has continued to deliver the UK Government's smart motorways action plan, largely to time but said it must improve its performance against its 10-minute response time on certain sections of smart motorways.
We also highlighted the need for National Highways to provide better evidence of how it is considering the long-term needs of its assets when making renewals decisions across the strategic road network (SRN) – England's motorways and major A-roads; and to provide a robust plan to meet its 2025 biodiversity targets.
Health and Safety on Britain's Railways
We launched our Chief Inspector's annual health and safety report in Birmingham on July 13th.  At a time of such change for the industry with rail reform, the report urges industry to remain focused on the basics of health and safety management. It also highlights concerns on earthworks and drainage, but points to positive improvements on track worker safety.
Annual Rail Consumer Report
At the start of July we launched our annual consumer report, which showed the improvements ORR has secured for users of the railway in the 12 months to March 2022, focusing on accessibility and delay compensation.
The report also looks at what improvements are still needed, including on passenger assistance. 
We will continue to protect the interests of consumers over the coming year, including bringing the Rail Ombudsman under ORR sponsorship.
Annual Report and Accounts
Our annual report and accounts for 2021-22 have now been laid in Parliament, and are available here.
Annual Assessment of Network Rail
Our annual assessment of Network Rail launched in London and online on July 20th.  The assessment focuses on the company's overall performance. The report highlights Network Rail's delivery of £840 million of efficiency improvements for the year, above its £830 million target, and that most of Network Rail's five regions met or exceeded their own annual efficiency targets. 
We also reported that Network Rail's delivery of renewal work varied by region, noting the performance of its infrastructure was mixed. In particular, we highlighted that NR needs to put a continued focus on improving its structures examinations, for example of railway bridges and tunnels. 
The full report, which contains regional analysis, can be found here.
Consultation launched on how we will hold Network Rail to account in CP7
As we publish reports of the last year's activity we are also focused on making sure there is a robust framework within which to hold Network Rail (or Great British Railways) to account in the next control period, which begins in April 2024.
To support this, we have launched a consultation on how we expect to regulate the company in CP7, and ensure that we can effectively protect the interests of passengers, freight users and taxpayers. 
The consultation is open until 30th September 2022 and you can respond here.
Blogs
Access to service facilities
Liz Thornhill, ORR General Counsel, discusses how the legal framework for the railway promotes fair and non-discriminatory access to service facilities and services for train operators.
The story of HMRI: A video history of Her Majesty's Railway Inspectorate
We have published a video and blog looking at the history of Her Majesty's Rail Inspectorate.
The path towards greater competition and value for railway signalling
Ben Watkins, Senior Manager, Competition Policy discusses our work on the signalling market.
Statistical Publications
In July, we published the following statistics: