1 March 2022
Cover Image
Image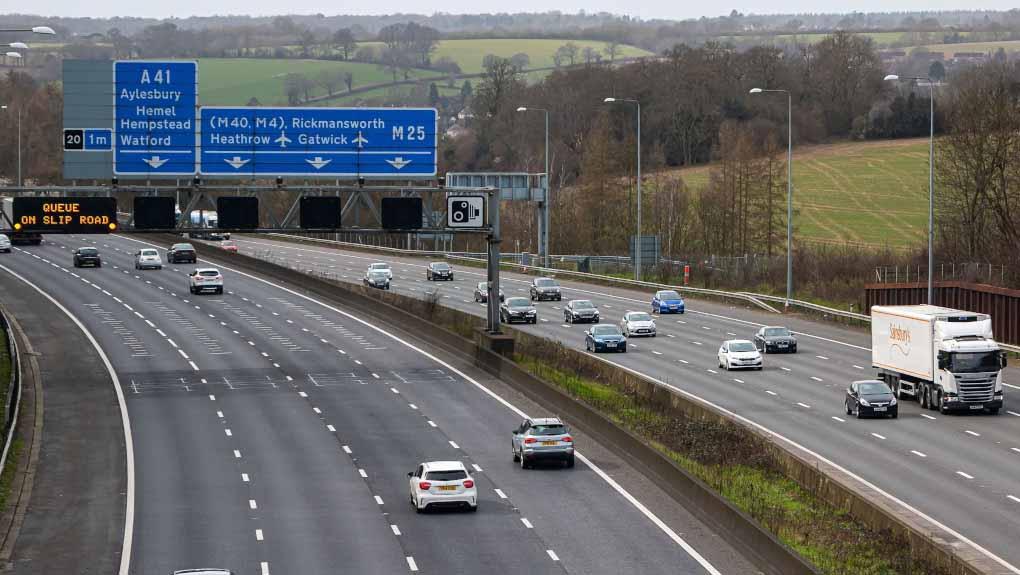 Components
Welcome to the March edition of the stakeholder newsletter. 
Hello,
 
We recently published our latest annual 'Benchmarking National Highways' report (see here). This annual report includes our regional performance benchmarking series, providing greater transparency around National Highways' performance and giving additional incentives for its regions around England to improve their performance. 
Benchmarking the performance and efficiency of National Highways helps inform our work as the Highways Monitor and informs the advice we provide to government. Benchmarking helps us to:
assess National Highways' performance and efficiency;
highlight both good and poor areas of performance; and
identify where efforts would best be focused to improve outcomes for road users.
As a result of ORR's drive for greater transparency and for data to be published, we have achieved a four-fold increase in the number of performance indicators that National Highways publicly reports on a regional level - this is a considerable step forward. We will use this expanded set of indicators to gauge the progress of National Highways' regions during road period 2 (2020-2025).
 
Our benchmarking report features 22 indicators across five themes: safety for all; fast and reliable; well maintained and resilient; meeting the needs of all road users; and delivering better environmental outcomes. We also provide an update on other ongoing benchmarking activities.
While there continue to be significant regional differences, we expect National Highways to apply the lessons it has learned about what works well in one region to other parts of the country, as part of the steps it will take to meet its national level targets during road period 2.
The full report can be found here: Benchmarking National Highways' performance and efficiency | Office of Rail and Road (orr.gov.uk)
Top Stories
ORR review could reduce costly ticket refund admin fees
In the first review of administration fees for ticket refunds since they were introduced in 2006, ORR has called on train ticket retailers to reflect the actual costs incurred when charging administration fees on train ticket refunds. Although the current cap on admin fees is set at £10, ORR has found that on average the actual costs of processing refunds amount to less than £5. Non-season ticket refunds are the most common transaction, accounting for 98% of refunds. You can read the full report here.
New Road Expert Panel meets for first time in support of ORR's work as Highways Monitor
We recently held the first meeting of our new Road Expert panel. The panel will provide challenge and expertise across multiple areas to help us to continue to effectively hold National Highways to account and deliver for road users, taxpayers and the wider community. You can read more here.
Consultation on train driver psychometric assessment 
ORR is currently consulting on commitments offered by the Rail Assessment Centre Forum (the industry group of psychometric assessment centre representatives) to open up train driver psychometric assessment to greater competition. The consultation closes on 31st March. You can find more here. 
Senior Staff Moves
Dan Brown, our long-serving Director of Economics, Markets and Strategy (EMS) is leaving ORR on 1 April to take a career break from the UK civil service, and joining the Ministry of Finance in Ontario as Assistant Deputy Minister and Chief Economist. We are grateful to Dan for the substantial contribution he has made to ORR's work over the last decade, firstly as Director of Strategy, and more latterly leading on the 2023 periodic review and ORR's engagement with government on rail reform.
 
Stephanie Tobyn, who will be known to many stakeholders, will take over as interim Director of Economics, Markets and Strategy in addition to her existing role as Director for Scotland, while other changes in our senior staff structure take place.
Blogs
Developing the next Road Investment Strategy (RIS)
ORR's Richard McGreevy, Policy Advisor, Highways discusses the third Road Investment Strategy, (RIS3 for short) published recently by the Department for Transport (DfT) Road Investment Strategy (RIS)
Podcasts
Improving performance on England's road network
In our 11th Episode we hold conversations with the Chief Executive of ORR, those that lead Highways Monitor and also with the Chief Executives of National Highways and Transport Focus to find out about some of the steps ORR has taken to increase the transparency of performance and safety on England's roads and how the management of roads will look in the next five years.
Statistical Releases
Consultations