11 May 2023
Our senior management team talk about their priorities for the year following the publication of our business plan.
Cover Image
Image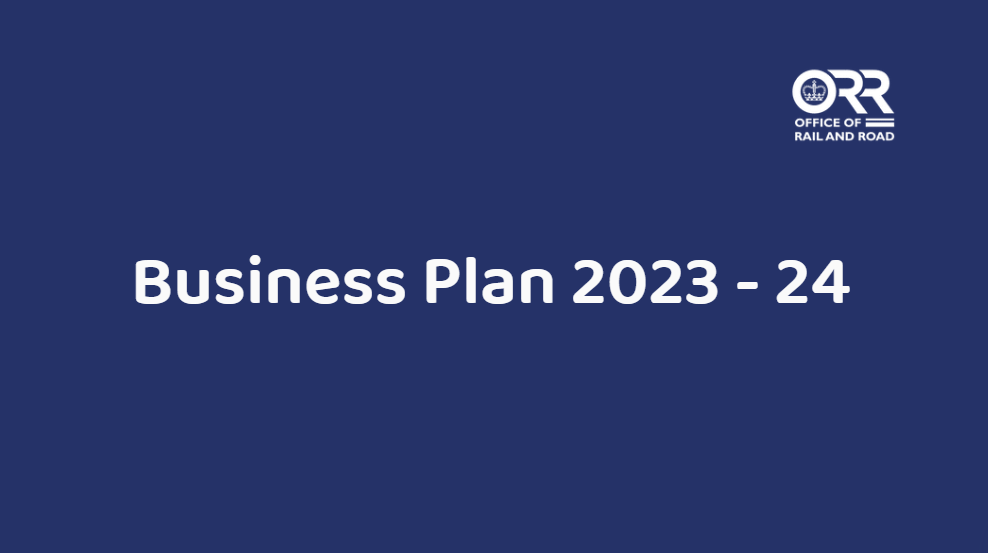 Components
We've recently published our business plan for 2023-24.
At a challenging time for the rail and road industries, ORR will keep working with them to drive improvements for road and rail users. Our plan for the year ahead looks at how ORR will contribute to ensuring a safer railway, better rail customer service, value for money from the railway and better highways.
Here some of our senior management team talk about their priorities for the year:                            
Stephanie Tobyn – director of strategy, policy and reform:
The first area of work to highlight is in accessibility and the reliability of lifts in stations, particularly how passengers and staff are informed when lifts are unavailable and what alternative options may be available to support passengers. It's key that passengers with mobility needs have accurate and up-to-date information to help them travel.
The second is around complaints handling – whether people that have disabilities are aware that they can complain to their train operator and can easily access the complaints handling process; and are there additional steps that the industry should take to make it a better, more accessible process.
Thirdly, some passengers do not know that train operators do not charge booking fees for ticket purchases, whereas third-party retailers do. We want to ensure that people understand what's involved, what the fee is, and that they've got a choice.
We're also taking on the role of sponsor of the Rail Industry Ombudsman, an independent body that works to support customers who have been through the complaints process with the train operator and are still dissatisfied. The Ombudsman will work to find a resolution to the complaint.
Will Godfrey – director of economics, finance and markets:
Holding Network Rail to account is a key role for us. One of the important ways in which we will do that this year is through our Periodic Review (PR23) which determines the funding and outputs for Network Rail in the next five-year control period, which starts in April 2024.
We can also use our competition powers to drive value for money: this includes considering any complaints about anti-competitive behaviour and using our market-study powers to examine any parts of the rail industry which are not working effectively for customers, funders or taxpayers.
Feras Alshaker – director, planning and performance:
Train performance levels across the country this year have been poor and we want to see Network Rail working with train operators to improve train performance.
We'll also be continuing our work on the periodic review of High Speed 1, to determine how much they can charge for access to the network in the next control period.
In our roads work, we're going to be assessing, and providing advice to the Secretary of State for Transport on what National Highways should or could deliver for the next road period that starts in April 2025.
Sarah Shore – deputy director, railway safety:
We have a busy year ahead: delivering our programme of inspection, investigation, monitoring and statutory work.
Alongside this, we will deliver specific projects, for example:
On weather resilience, following up on the Mair Slingo and RAIB recommendations after the Carmont incident.

We will be securing the transfer to ORR of the National Safety Authority responsibilities on the Channel Tunnel.

And with heritage rail, we'll continue our work to embed good health and safety management.