8 June 2023
In a letter to industry, the Office of Rail and Road (ORR) has praised train operators and Network Rail for their disability awareness refresher training.
Cover Image
Image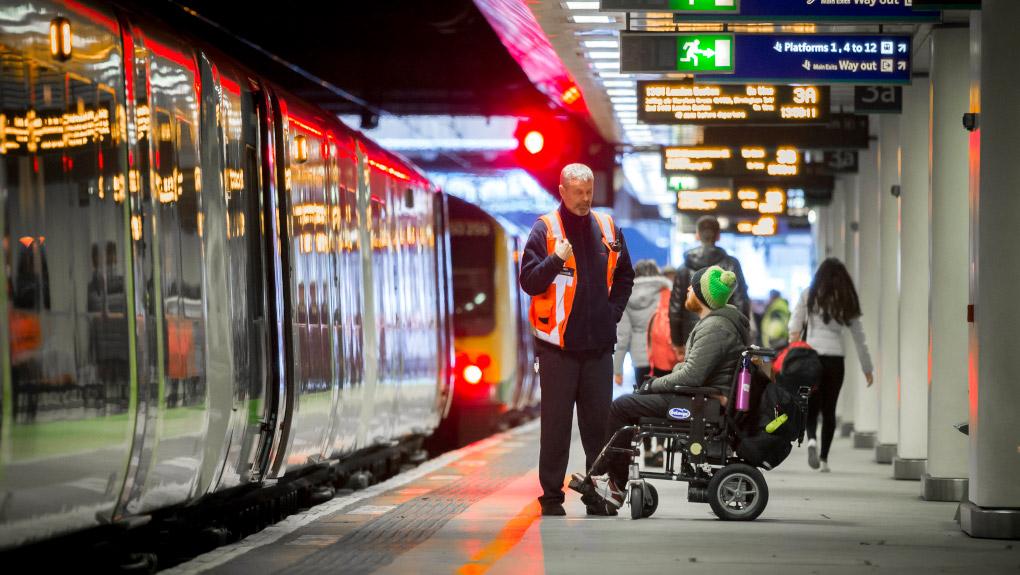 Components
ORR requires operators to deliver refresher training on disability and equality every two years and specifies the accessibility competencies that staff must be able to demonstrate, including in areas such as communications skills, accessibility at stations and providing safe assistance. ORR reviewed operators' plans paying close attention to key factors including: whether the training had been developed in consultation with disabled people, and whether there would be assurance that staff had understood and could apply the training content. ORR was pleased that nearly all operators demonstrated good practice in each of these areas.
Grand Central, Greater Anglia, Merseyrail and Network Rail exceeded ORR's expectations by planning to deliver refresher training to all staff, rather than only those that are passenger-facing, while Grand Central was singled out for providing in-person training for all staff.
ORR reported that operators are also delivering training to accompany the roll-out of the Passenger Assist staff app. This has the potential to improve how frontline staff communicate, resulting in more reliable assistance provision.
The rail regulator stated that the TransPennine Express initial proposal for training delivered via a briefing document was not as effective as e-learning nor classroom teaching, as it did not allow comprehension and retention to be checked. ORR has received assurances from the operator that an e-learning module will now be provided to all passenger-facing staff, and that the training will be delivered by 31 December 2023. 
ORR also welcomed the potential for greater consistency in the service provided to passengers through industry plans for greater standardisation of refresher training in the future. 
Stephanie Tobyn, director of strategy, policy and reform, said:
Notes to editors
In July 2019, ORR published its new Accessible Travel Policy (ATP) guidance. This recognises the importance of training for staff and defines minimum training requirements for when they join the industry and on an ongoing basis throughout their careers. Passenger-facing staff must receive refresher training within two years of their initial training and then every two years thereafter.
ORR worked with operators as they developed new training materials and, by the end of 2021, almost 30,000 staff had undertaken new induction training on accessibility. ORR published a report in March 2021 that identified good practice and areas of concern.
For most operators the first wave of refresher training must be delivered by 31 July 2023. For eight (East Midlands Railway, Greater Anglia, LNER, Scotrail, Southeastern, Southwestern, Transport for Wales and West Midlands) the deadlines are later, between December 2023 and June 2024, as they were late in completing delivering of their initial induction training. ORR has also agreed an extension for Network Rail and TransPennine Express.