30 September 2021
'Be aware of your surroundings and use level crossings safely' is the warning issued today by HM Chief Inspector of Railways following the release of rail safety statistics by the Office of Rail and Road (ORR).
Cover Image
Image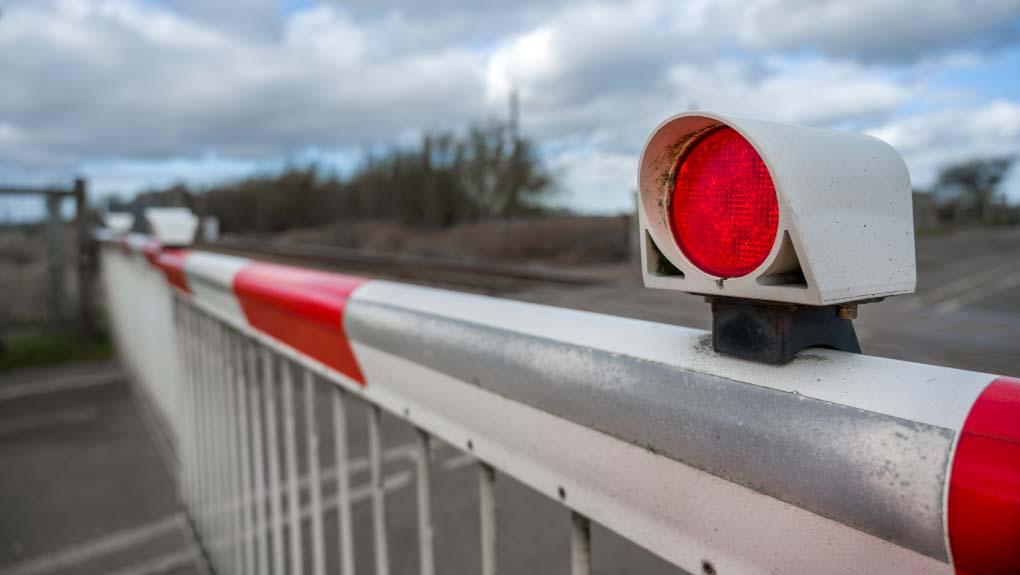 Components
Five deaths occurred at level crossings in Britain in 2020-21, up from two in the previous year, and this figure could have been much worse with a sharp increase in near misses with pedestrians also being recorded.  
Statistics published today by the rail regulator show 342 people were nearly hit by oncoming trains in 2020-21 - the highest level of near misses with pedestrians at crossings level since records began in 2002/03. 
Much of this increase relates to a change in level crossing user behaviour, including people ignoring barriers or being distracted by others, using mobile phones and taking photos and videos of the railway in places they shouldn't.
There were also 48 near misses with road vehicles at level crossings, down from 75 and the lowest since 2002-03.
ORR's HM Chief Inspector of Railways Ian Prosser CBE said:
In June this year, ORR finalised new guidance to support Network Rail, heritage and other non-mainline railways as well as local authorities in the management of risks at level crossings.
ORR's Principles for Managing Level Crossing Safety, emphasises that risk should be reduced through the design of a level crossing or through an alternative way of crossing the railway where this is reasonably practicable, and the importance of considering how level crossings are actually used.
Industry welcomed the improved guidance to help manage risks and make clearer the roles across industry.
Notes to editors
The Office of Rail and Road (ORR) is the independent economic and safety regulator for Britain's railways and monitor of performance and efficiency for England's strategic road network.
ORR is the accredited primary provider of railway industry official statistics. We publish a range of statistics, including railway performance, rail usage (both passenger and freight) and safety. The trustworthiness, quality and value of our statistics are overseen by the UK Statistics Authority's regulatory arm – the Office for Statistics Regulation.
There are currently just under 5,800 level crossings on the mainline railway with around another 1,500 on heritage railways, and safety at crossings has been improved in recent years.
ORR is involved in level crossing safety through the:

Health and Safety at Work etc. Act 1974 - this puts a duty on employers to secure the health, safety, and welfare of employees, as well as protecting the public against risks to health or safety arising out of work activities.
Level Crossings Act 1983 - this authorises the Secretary of State for Transport to make level crossing orders for the protection of those using a level crossing. ORR usually does this on behalf of the Secretary of State. Level crossing orders cover individual level crossings. They specify the protective equipment required at a crossing.

Level crossings provide access routes across our railways for the public and for private landowners, but they present a particular safety challenge which has increased as our railways and highways have become busier. They are a priority topic for the Office of Rail and Road (ORR) because of the potential for harm and injury to members of the public.