13 April 2023
As the title suggests, our holding to account policy sets out the tools we're proposing to use to monitor performance, escalate and investigate issues and if necessary, take enforcement action to ensure that Network Rail delivers its business plans for 2024-2029 (control period (CP7)) in the best way for passengers, freight users and taxpayers.
Cover Image
Image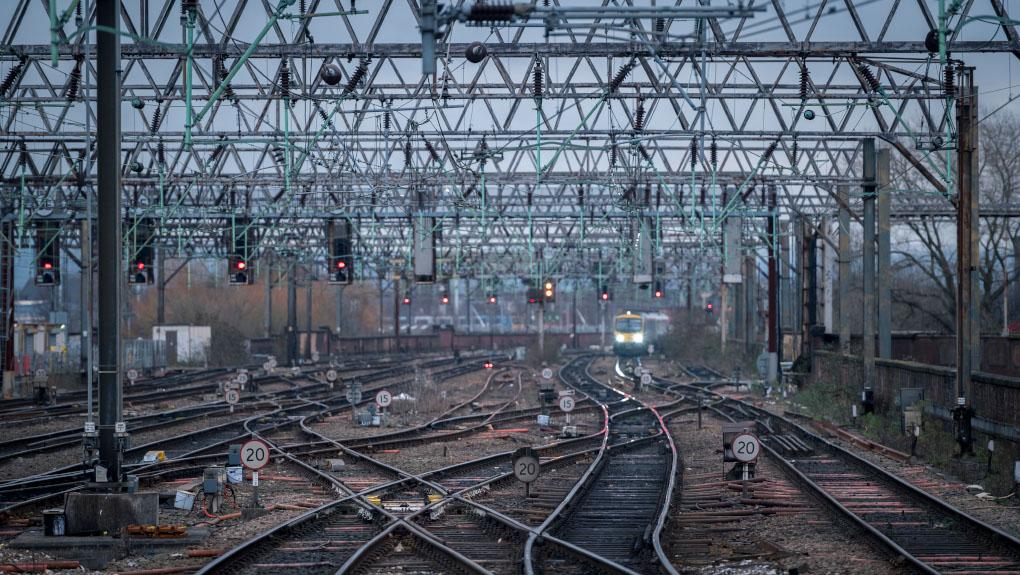 Components
The policy explains how we will hold Network Rail to account against the requirements in their network licence and the final determination we will make as part of our 2023 Periodic Review (PR23).
What's changing?
This updates our previous policy and while we've not made that many changes – we've taken the opportunity to clarify wording and reflected new approaches for CP7, including:
Our new outcomes framework: we're decreasing our reliance on scorecard measures and targets in our monitoring, to a new tiered outcomes framework with a set of headline success measures, which we will use to publicly report against Network Rail's performance across CP7.  More detail on the measures can be found in our conclusions on the measures in our CP7 outcomes framework.
New non-exhaustive indicative criteria: which we will use to assess whether we need to increase our monitoring or escalate into more formal investigations to determine whether Network Rail has breached its licence.  
The Holding to Account pyramid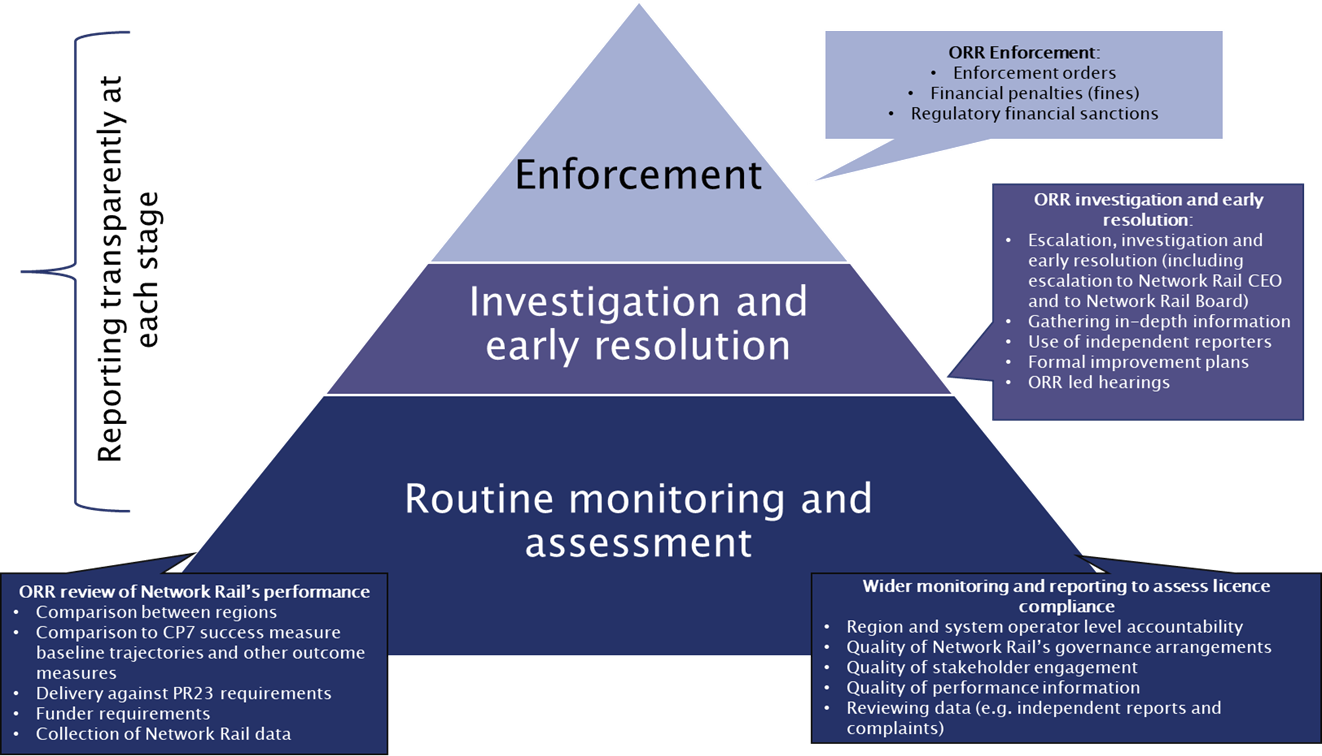 How to get in touch  
We want your feedback on this draft policy. The consultation will close on 9 June 2023. Please send any views to PR23@orr.gov.uk. 
We plan to publish the final document after our the PR23 determination, which is expected in October 2023.