10 December 2020
Rail passenger journeys in Great Britain increased by almost 100 million in July, August and September (Q2 2020/21) compared to the first quarter of the year as the first lockdown eased. 
Cover Image
Image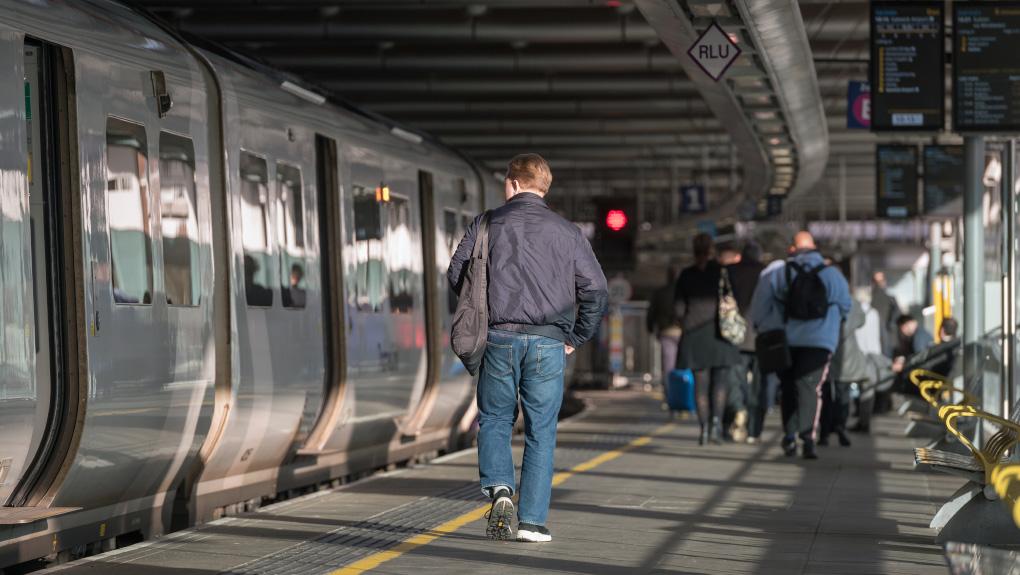 Components
Official statistics released by the Office of Rail and Road (ORR) today reveal 134 million journeys were made in the second quarter of the year.
Although numbers were less than a third of usual, this was an increase in Great Britain from 35 million passenger journeys in Q1– the lowest level of usage since the mid-nineteenth century.
The Department for Transport (DfT) estimated that relative passenger rail usage began the quarter at around 16% and then increased throughout the summer. The highest percentage of rail use (43%) estimated by the DfT was recorded for the first week of September.
TfL Rail, London Overground and c2c recorded the highest usage in 2020-21 Q2 as a proportion of journeys made in the same quarter last year. Respectively these were 44.5%, 39.5% and 39.1% of Q2 2019-20.
As travel restrictions were eased, train companies restored more services in anticipation of an increase in usage, which saw off-peak tickets account for nearly half of journeys made in the quarter (64 million journeys).
The 64 million journeys completed using off-peak tickets was an increase of 51 million compared with 2020-21 Q1. In 2019-20 Q2, off-peak tickets were used for 161 million journeys.
Graham Richards, Director of Planning and Performance at the Office of Rail and Road, said: 
Notes to editors
Collapse accordion
Open accordion
Passenger Rail Usage 2020-21 Q2 statistical release.
Anytime/peak tickets recorded 38 million journeys in the quarter (32.8% of usage in 2019-20 Q2), while advance tickets accounted for 7 million journeys (31.0% of usage in 2019-20 Q2).
Passenger rail performance for 2020-21 Q2 can be found on the ORR Data Portal.
ORR is the recognised primary provider of railway industry official statistics. We publish a range of statistics, including railway performance, rail usage (both passenger and freight) and safety. The trustworthiness, quality and value of our statistics are overseen by the UK Statistics Authority's regulatory arm – the Office for Statistics Regulation.
Since the start of the COVID-19 pandemic, rolling seven-day estimates of relative rail usage in Great Britain have been published weekly by the Department for Transport.