9 May 2022
Mental Health Awareness Week shines a light on mental health
Cover Image
Image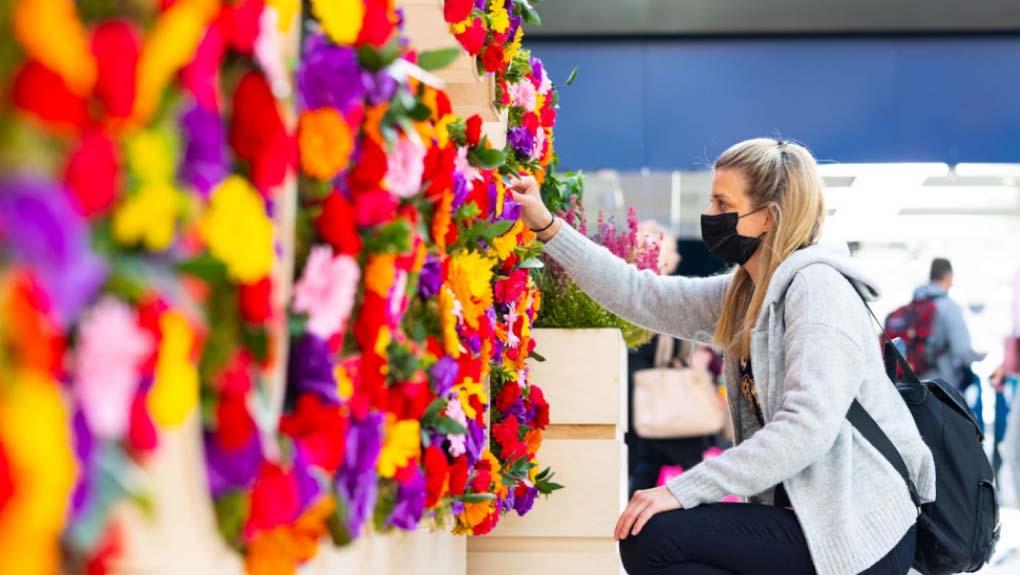 Components
Flowers are in bloom at railway stations across the UK this week as part of the Brighter Journeys campaign
The railway has always been about building connections through an integrated network which links towns, cities and even countries – bringing people together who live hundreds of miles apart. 
This value of connectivity that we hold in rail should be brought into the sphere of mental health, to tackle the social isolation that affects so many of us, particularly in our own sector.
The month of May shines a light on mental health, with Mental Health Awareness Week taking place from 9 to 15 May 2022 – and this year's theme is loneliness.
In 2020/21 there were 247 suicides or suspected suicides on the overground rail network. That's one suicide every 35 hours. 
The average whole industry financial cost alone of one suicide is in the region of approximately £275,000 and in 2020/21, 357,888 delay minutes were attributed to suicide events on the network.
Of course, this is on top of the human tragedy.
In the rail industry itself the rate of suicide is 1.6 times higher than any other sector and more than half of all workers have experienced poor mental health.
As HM Chief Inspector of Railways, I've long been calling for mental health to be treated on par with physical health for assessing railway performance on health and safety. 
Significant strides made in rail industry
The rail industry has taken significant strides in changing the culture around mental health, supporting both its people and passengers. 
All this week, Network Rail along with the wider industry and its partner Chasing the Stigma are using the power of nature as a means of bringing happiness into stations and people's journeys. Flower and plants will be back at selected stations across the country, featuring the sights, sounds and scents of nature. 
Stations to receive these include Leeds, Edinburgh, London Liverpool Street, Birmingham New Street, Stevenage, East Croydon and Cardiff.
And the work Samaritans has done with the industry has been vital in training more than 20,000 rail staff in suicide prevention training and support courses, supporting staff to make more than 900 reported potentially life-saving interventions.
Another recent step the industry has taken to help do that is through the launch of a Railway Mental Health Charter. This is a framework to help rail companies promote, manage and support workforce mental wellbeing – and one we're pleased to have signed.
Mental Health Awareness Week is a timely reminder of the need to take care of ourselves and each other.
Supporting one another at ORR
At ORR, we hope to become a beacon of best practice for the sector and have taken a number of internal initiatives to provide mental health support and guidance. We currently have 16 Mental Health First Aiders who provide a listening ear to colleagues who might be in need of help. 
We also offer Tea and Talk sessions where staff can come and talk about their feelings in a friendly and casual environment. In addition, we offer training to all our staff about how you identify those who might need support, through the use of E-learning. 
We encourage staff to share their stories through blogs about their personal experiences and challenges with mental wellbeing. Hearing personal accounts from others can be important in making sure people don't feel alone. 
We're also currently taking all our inspectors through a managing trauma programme to ensure they have the support and skills they need to emotionally deal with incidents in the field.
We understand that, despite these great strides, more must be done and ORR will continue to monitor mental health outcomes in the rail sector and within our own organisation. 
Together we aim to build a vital support network, so that people will always have somewhere and someone to turn to. 
Learn more about Mental Health Awareness Week with the Mental Health Foundation. 
To contact Samaritans, call 116 123 or email jo@samaritans.org.