17 January 2022
Between April 2020 and March 2021, there were 253 fatalities as a result of suicide or suspected suicide on Britain's railway.
Cover Image
Image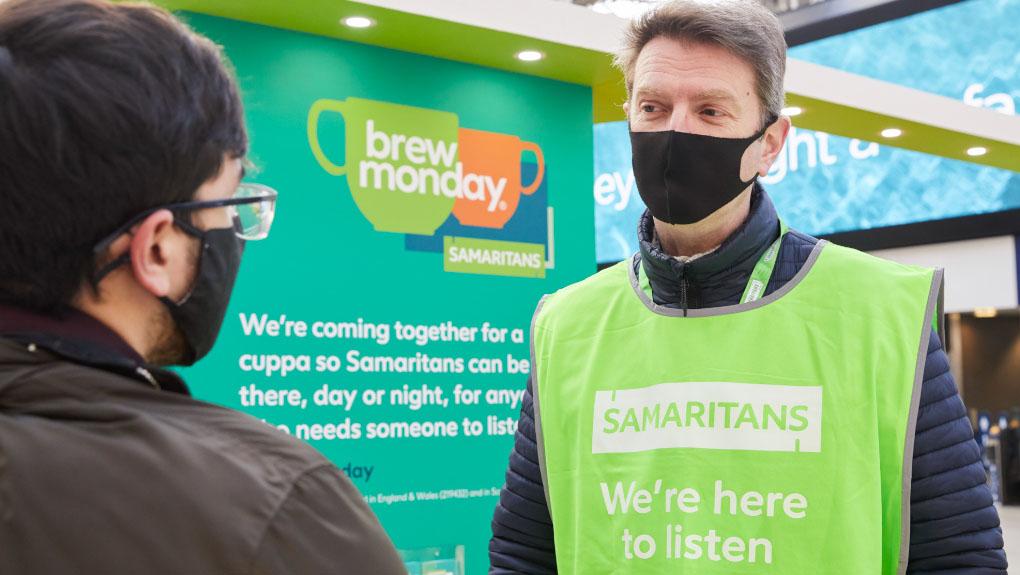 Components
This number was slightly down from the 280 in the previous year, which was the highest number recorded since 2014-15.
Exposure to these traumatic events can be particularly challenging for those working within the rail industry. 14 years on since I became HM Chief Inspector of Railways we've seen a big step change in how we manage traumatic incidents and the mental health of our workforce.
Samaritans' impact
Since 2010, Samaritans has been working with the industry with the aim of preventing rail suicides and supporting those affected by them. The charity, one which is naturally close to my heart, has been providing support and vital suicide prevention training to identify and approach vulnerable people and save lives. 
More than 22,000 rail and British Transport Police staff have been trained and between April 2020 to March 2021 there were 1,810 interventions made on the overground rail network. Most of these were made by rail employees, the police, and the public. In 2021 alone, almost 1,000 interventions took place on Britain's rail network by rail staff, BTP officers and members of the public – which is incredible. 
As an industry, we also recently re-launched Samaritans' Small Talk Saves Lives campaign to remind the public they already have the skills to start a conversation with someone who needs help, giving them the confidence to act. By trusting our instincts, if something doesn't feel right, a little small talk and a simple question, such as "Hello, what's the time?" can be all it takes to interrupt someone's suicidal thoughts and help set them on the journey to recovery.
Samaritans' branches, support their local railway stations to help those affected by potentially traumatic incidents. In the hours, days or weeks after an incident Samaritans volunteers can be called upon to attend a station to be there for any staff or passengers affected.
This post-incident support service to railway stations has become more widely available through the development of close relationships with train operating companies and the industry partnership, signed in 2010.
A step change in mental health management
Good mental health and wellbeing used to be on the back burner and both ourselves and the Rail Safety and Standards Board (RSSB) had limited resources applied to this area.
It has taken a long time to get to where we are now, but it is much improved and we are in a better place. There will always be more that we can do as an industry and the pandemic has certainly shown some issues that need addressing.
One recent step the industry has taken to help do that is through the launch of a Railway Mental Health Charter. This is a framework to help rail companies promote, manage and support workforce mental wellbeing.
Signing the Railway Mental Health Charter
Aligned with good practice and developed to respond to industry needs, the charter provides targeted actions and resources for improving mental health within the industry.
The Charter was designed by Lee Woolcott-Ellis, Mental Health Lead Manager at Southeastern Railway, in collaboration with RSSB. 
Lee says:
Training for inspectors
I was pleased to sign this Charter earlier this year on behalf of ORR – and we've been committed to practising what we preach. 
We're currently taking all our inspectors through a managing trauma programme to ensure they have the support and skills they need to emotionally deal with incidents in the field.
One of the most effective measures we've implemented since the pandemic was to expand our peer-to-peer support, which was built on the introduction of several mental health first aiders that are firmly embedded in the organisation.
Meanwhile, we have also increased support through initiatives like Tea and Talk sessions where staff are encouraged to talk about their feelings and have casual conversations.
We've also worked closely with Mind to increase the provision of e-learning for staff.
And I've been so pleased to see our colleagues be more open and share their experiences internally with colleagues.
There's a lot of good the rail industry does with all those mentioned above and with other initiatives such as Rail Wellbeing Live and Network Rail's There's always hope campaign. The more we do in this area, the better our workforce across the railway will be. Health and wellbeing should be top of the agenda.