21 January 2022
With the constant swirl of news you would be forgiven for missing the Department for Transport's recent publication of the document which gives the green light to start the development process for the third Road Investment Strategy ('RIS3' for short).
Cover Image
Image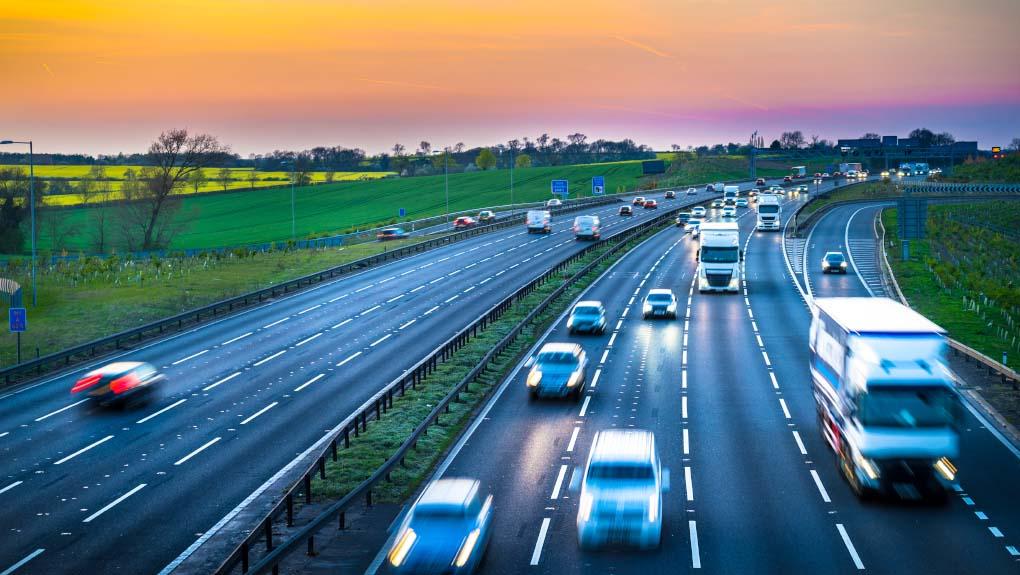 Components
As National Highways' independent monitor, we play an important role in the process of developing each new RIS. 
Although we do not set roads policy or determine investment priorities, we advise the Government on the extent to which the plans for the next five-year road period achieve the right balance of being challenging and deliverable.
We also independently check and challenge the plans developed by National Highways to ensure they will deliver what the Government wants to fund, and we do so in a way that represents effective and efficient use of public money.
We are currently consulting on our proposed approach to the RIS3 development process, which covers the period April 2025 to March 2030, and beyond. Our approach builds on the successes of the RIS2 process, but we have also identified ways in which we can be more effective in our role as the Highways monitor. 
To help us ensure we take into account stakeholder feedback on the RIS process, we are asking for views on our proposals, which are set out in our consultation document. This will help us identify the key issues on which we should focus. 
The consultation opened on 8 December 2021 and closes on 28 January 2022. We will consider all the views put to us and intend to publish our approach in Spring 2022.
Your views help inform the Government's long-term strategy for the operation, maintenance and enhancement of the strategic road network (SRN) - 4,300 miles of motorways and major 'A' roads in England managed by National Highways. 
The oversight and scrutiny we provide leads to better outcomes for all those who use or are affected by the SRN, and drives better value for taxpayers.
Developing the RIS, through the seven steps shown in the diagram below, is a significant task for the Department for Transport, National Highways, Transport Focus and ORR, and will take a number of years to complete, which is why this important work begins at an early stage.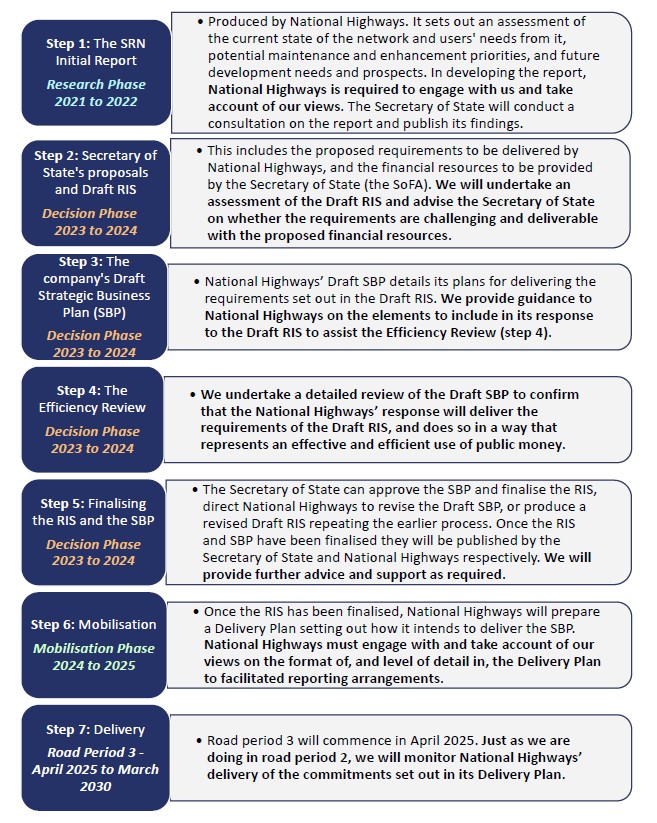 Steps on the development of RIS3. The ORR's role in each step is highlighted in bold.