11 April 2022
As part of its continued commitment to improving level crossing safety, the Office of Rail and Road (ORR) has today introduced new guidance to allow for improvements at crossings to be made without the need to be approved by a new level crossing order.
Cover Image
Image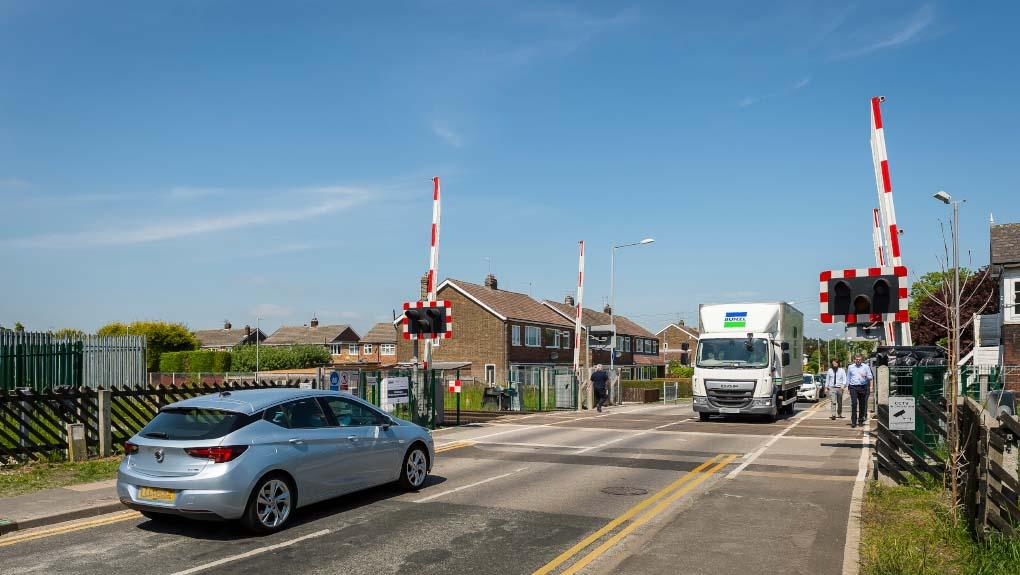 Components
Changes such as altering the number of lights on barriers, using a verbal warning alarm when another train is approaching, and upgrading obstacle detection equipment are just some of the examples of what can be done without the need to go through the level crossing order process. 
ORR has also made the level crossing orders guidance clearer, providing information relevant to local authorities so that those outside the rail industry understand what they need to do
Alongside the guidance, ORR's new templates will encourage greater innovation where appropriate.
Level crossing orders were introduced in the 1950s to allow the Secretary of State for Transport to permit the introduction of new technology, such as barriers, at level crossings. ORR manages the process on behalf of the Department for Transport.
ORR's HM Chief Inspector of Railways, Ian Prosser CBE said:
Last year, the regulator published further guidance to support Network Rail, heritage and other non-mainline railways as well as local authorities in the management of risks at level crossings.
ORR's Principles for managing level crossing safety is designed to help to reduce risk through consideration of alternatives to level crossings, and where these are not reasonably practicable, through the design of a level crossing. It also emphasises the importance of considering how level crossings are actually used.
ORR has also been working with the Department for Transport and Network Rail to develop a new set of signs for use at private level crossings to make them clearer and fit for purpose so that they clearly convey information to the user on the safe operation of the crossing.
Notes to editor
The Office of Rail and Road is the economic and safety regulator of Britain's railway.
ORR works closely with the rail industry to help improve level crossing safety. The law requires railway businesses to manage level crossing risk effectively using their own safety management systems. ORR's role is to provide assurance that they are doing so. Where necessary, we can take action to make sure a crossing is made safe. 
A level crossing order provides for the protection of those using a level crossing on a public road and may place duties on both the crossing operator and local traffic authority.