1 April 2022
Cover Image
Image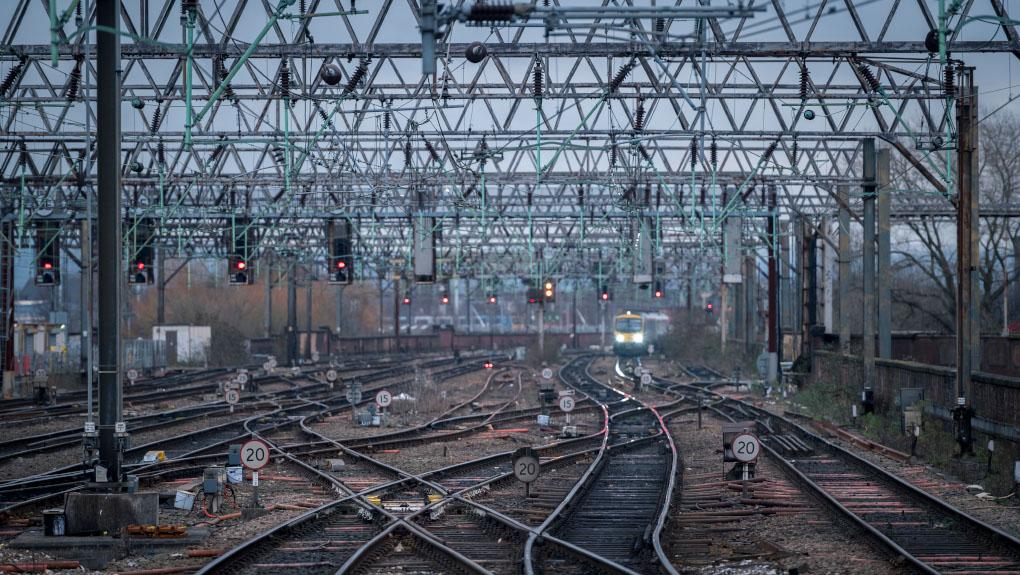 Components
Welcome to the April edition of the stakeholder newsletter. 
It's a time of great change for the rail industry, as ORR supports recovery from the pandemic and prepares for the creation of Great British Railways (GBR). 

Among other things, the Williams-Shapps Plan for Rail recommitted the Government to five-year funding for rail infrastructure and said that GBR will be held accountable for delivery of the commitments made in the 2023 Periodic Review (PR23) when it succeeds Network Rail. 

ORR's periodic review process therefore continues to play a crucial role. It will ensure an enduring focus on safety, performance, asset sustainability, and efficiency in the railway during this period of change. 

The circumstances are challenging though. With reduced passenger revenues, costs across the network need careful scrutiny to assure the Governments in London and Edinburgh that the big decisions they will make later this year about the investment in rail for the control period 2024-2029 (CP7) will deliver value for money. 

To that end, we have just published new guidance on what we will do to scrutinise Network Rail's proposals and advise governments on the funding and outputs for CP7. You can find this guidance here. 

On a personal note, I am sad to say that after 10 wonderful years with ORR I will be moving on in April to take a new opportunity in Canada. I will be leaving PR23 and the brilliant team here in the capable hands of my colleague Stephanie Tobyn in the interim, and I am delighted to announce that Will Godfrey will join us in June from Ofwat with a strong track record across independent regulation to see PR23 through to its conclusion and beyond. 
Top Stories
ORR launches prosecution over Sandilands tram crash
ORR has decided to prosecute Transport for London, Tram Operations Limited and tram driver Alfred Dorris following a detailed and thorough investigation into the fatal Sandilands tram derailment in November 2016 in which seven people died. A hearing will take place at Croydon Magistrates' Court, with a date to be set shortly.
Rail journeys continued to recover in October to December despite impact of Omicron restrictions
Passenger rail journeys increased to 285 million in total across October to December 2021 in Britain – the highest since January to March 2020; this according to new official figures we published in mid-March.
ORR finds Light Rail Safety and Standards Board supports continued improvements to safety
The Light Rail Safety and Standards Board (LRSSB) is adding value to the light rail and tramway sector and supporting continued improvements in managing safety, ORR has announced in a review published this week.

The rail regulator has nevertheless made six recommendations after assessing whether LRSSB is on track with delivering the recommendations set out by the Rail Accident Investigation Branch following the fatal Sandilands derailment in November 2016.
How we assess Network Rail's funding and outputs
The 2023 periodic review (PR23) is an ORR-led statutory process that will establish (amongst other things) Network Rail's funding and outputs for five years, starting from 1 April 2024. We refer to this as control period 7 (CP7). We have published a Guidance for funders and Stakeholder that seeks to explain how this happens, including the role funders, ORR and Network Rail play.
Checking NR Register of interest process works
ORR regulates Network Rail's disposal of its land assets. As part of this, we need to be satisfied that the company has a process to allow other parties to register their interest in rail-related development for particular sites. We have been checking that the arrangements continue to work.

We have found that the devolution of Network Rail into largely autonomous regions has led to changes in the way such interest is recorded. While Network Rail's Group Property team has an established website dedicated to property enquiries, this is currently restricted to sites that have become available for sale or rent.  We are discussing with Network Rail how this may be improved.

More information about ORR's regulation of Network Rail's disposal of land can be found on our website. 
Blogs
Benchmarking National Highways
Stephen Bussell, Principal Economist at ORR's Highways Monitor, discusses our recently published annual "Benchmarking National Highways" report, which includes more regional performance data than ever before.
Podcasts
The Rail and Road Pod Episode 12: Women in transport and challenging gender bias
Our latest podcast topic is women in transport, specifically how both the rail and road industries are changing to improve their culture to be more inclusive, flexible and open and to encourage more women into roles within the industry. Claire Brooks, Louise Butcher, Grace Marsella, Jo Morphet, Toromo Nworji, Sophie O'Brien and Sneha Patel, all from different sections of the industry, discuss this important subject.
Consultations
Investment Recovery Charge for Phase One of HS2
ORR is consulting on a proposal to permit the inclusion of an Investment Recovery Charge (IRC) in any future charging framework for HS2 Phase One. For the reasons set out in the consultation document, it is our view that the legal requirement is satisfied to permit the inclusion of an IRC in any future charging framework for HS2 Phase One. Before we finalise our decision, we invite comment on any of the issues and analysis of the issues discussed in the consultation document.  This consultation closes on 13 May 2022.
Statistical Releases
In March, we have published: