30 July 2021
Welcome to August's special Reports Edition of the stakeholder newsletter.
Cover Image
Image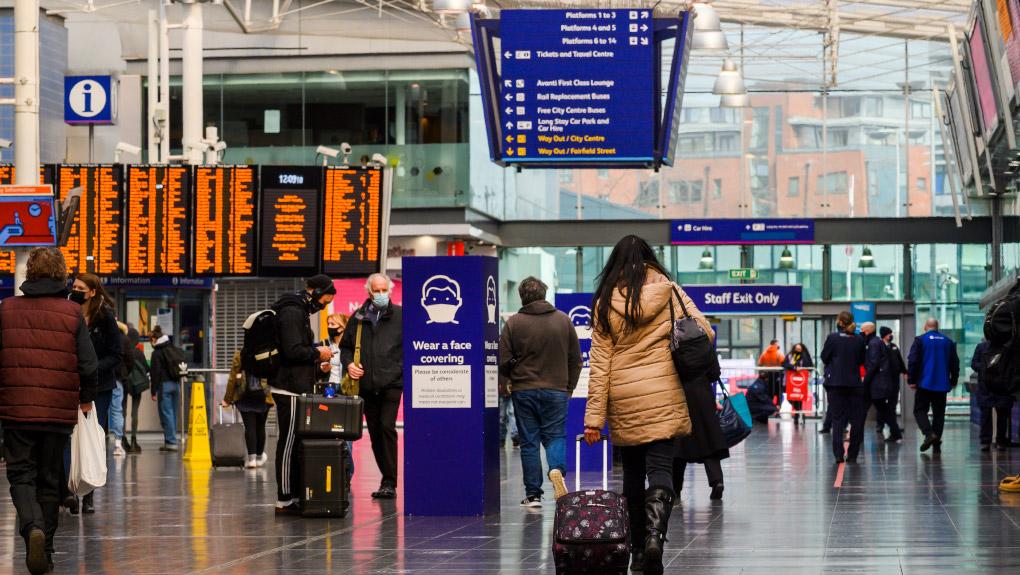 Components
Each summer, we publish our annual reports for the different areas that we oversee as rail regulator and Highways Monitor. These reports are an important part of how we hold Network Rail, train operators, High Speed 1 and Highways England, to account for what they deliver for their customers. Short summaries of our reports for 2020-21 are set out below, with links to the full reports.
Meanwhile, our forward-looking day-to-day monitoring continues. We are now a third of the way through what is proving to be another challenging year for the rail and road sectors, not least with the continued impacts from COVID-19 on staffing. We will continue to ensure we assess performance in light of this, while protecting the interests of users.
2020-21 Reports
Annual Consumer Report
This reports on the good progress made by train operators in a very challenging year in delivering on the improvements we set in our Accessible Travel Policy Guidance. This includes the roll-out of disability awareness and equality training to thousands of staff, and a reduction in the notice period for booking assistance to six hours before travel. 
The report also discusses ORR's interventions to protect the rights of passengers during the pandemic. For example, we monitored the information that train operators and independent retailers were providing to passengers regarding refund rights and the more frequent changes to the timetable. We also examined the time that train operators were taking to process refunds and took prompt action where we identified issues. 
The report also outlines what we are doing in 2021-22 to secure improvements for passengers.
Chief Inspector's Annual Report (CIAR)
This reports that the rail industry reacted quickly to the challenges posed by the pandemic. However, the train derailment at Carmont was a stark reminder of the need for continued focus on safety management, and on effectively mitigating the impact of climate change and extreme weather. 
It notes the importance of actions to improve worker health and safety, including the deployment of new technology that can reduce safety risks to track workers. The report also discusses the industry's progress in providing support for mental health and tackling taboos around this issue, though more remains to be done. 
We will continue to focus on the above areas in our work over the remainder of this year, and on the challenges for the railway as passenger numbers begin to increase again. 
Annual Assessment of Network Rail
Network Rail has – for the second year of the control period – delivered its committed efficiencies. This reflects the constructive response of the company to our rigorous challenging on this issue. However, the report repeats our previous warning that Network Rail's financial risk reserves are lower than what may be necessary for the remainder of the control period, particularly in Scotland. We will continue to monitor this.
Train punctuality has been very good, though the reduction in services as a result of COVID-19 played a significant role in this. While Network Rail has improved its capability in managing performance, it remains to be seen how far it can maintain the gains of last year as services increase again. We will continue to monitor this area, including whether Network Rail is doing all it can to work with other industry stakeholders to influence a high performing timetable.
Echoing the CIAR above, the report also highlights the need for Network Rail to focus on drainage asset knowledge, structures examinations and track workforce safety. 
Annual Efficiency and Finance Assessment of Network Rail
This report explains our assessment of Network Rail's efficiency and wider financial performance in the year, providing further detail to what we said in the Annual Assessment of Network Rail, above.
Highways England Annual Assessment
This reports that Highways England met all targets in its key performance indicators for providing fast and reliable journeys and maintaining the network. However, the report warns of the need to address delays to some key projects and the subsequent underspends that are forecast to result from this. We will continue to monitor Highways England's progress and will publish an update on the company's safety performance later in 2021.
ORR Annual Report on HS1 Ltd
This reports that High Speed 1 Ltd's delivery for its users remains significantly better than the minimum standard set out in its concession agreement with the Secretary of State. However, COVID-19 impacted on its plans to ensure the continued sustainability of the asset through maintenance and renewal. We will be closely monitoring its approach to replanning in the coming year.
Other News
Review of Network Rail's access charges
In this consultation, part of ORR's PR23 programme, we present initial proposals for incremental reform of Network Rail's access charges for the next control period (2024-29).
Podcasts
The Rail & Road Podcast - Series 2 - Episode 1: Inside Rail Live
In this episode, the Rail and Road Podcast visits the Rail Live exhibition at the Quinton Rail Technology Centre in Warwickshire. Over the two days, we spoke to Rail Live's Managing Editor, Nigel Harris and covered the unveiling of the GB Railfreight locomotive named Major John Poyntz, who was the last Royal Engineer to be an HM Inspecting Officer of Railways.
Statistical Releases
This month we have published: