31 January 2022
Cover Image
Image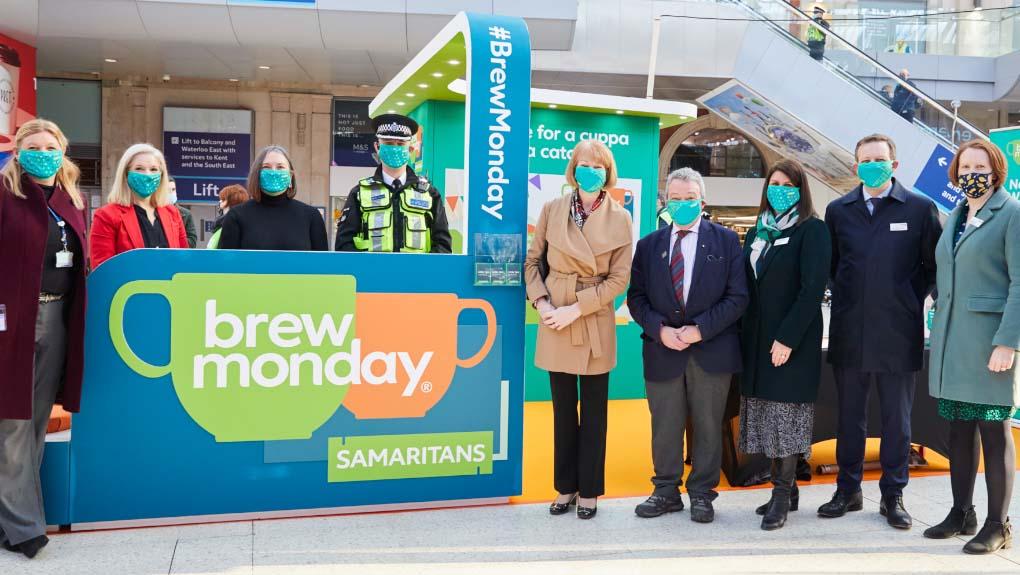 Components
Welcome to the February edition of the stakeholder newsletter. 
Hello.
 
Between April 2020 and March 2021, there were 253 fatalities from suicide or suspected suicide on Britain's railway. In addition to the tragic effect on families of the deceased, exposure to these traumatic events is very challenging for those in the rail industry.
 
Since 2010, Samaritans has been working with the industry to prevent rail suicides and supporting those left affected. The charity, close to my heart, provides support and vital suicide prevention training to identify and approach vulnerable people and
save lives. 
 
More than 22,000 rail and transport police staff have been trained and in 2020-21 there were 1,810 interventions made, Most by rail employees, police, and the public. In 2021 alone, almost 1,000 interventions took place, which is incredible. 
 
Recently, the industry launched the Railway Mental Health Charter –a framework to help rail companies promote, manage and support workforce mental wellbeing. Aligned with good practice and developed to respond to industry needs, the Charter provides targeted actions and resources for improving mental health within the industry. It was designed by Lee Woolcott-Ellis, Mental Health Lead Manager at Southeastern Railway, in collaboration with RSSB. 
 
I was pleased to sign this Charter earlier this year on behalf of ORR – and we're committed to practising what we preach. We're currently taking all our inspectors through a Managing Trauma programme to ensure they have the support and skills they need to deal emotionally with incidents in the field.
 
The more we do in this area, the better our workforce across the railway will be.
Ian Prosser CBE
Director, Railway Safety and HM Chief Inspector of Railways
Top Stories
ORR increases scrutiny of funding plans for next road period
ORR is increasing its scrutiny of future road funding for England's strategic road network as plans are drawn up for the third road investment strategy (RIS3). National Highways' independent monitor, ORR has set out our proposed approach in our consultation on the development of RIS3 and how we will assess its efficiency and deliverability.
Rail regulator acts to make claiming for train delays easier
Simpler ways for passengers to claim compensation for train delays have come a step closer. ORR has now finalised a new licence condition on train companies which they must comply with by next April. The licence condition requires train companies to comply with a new Delay Compensation Code of Practice which provides passengers with clear information about their entitlements to compensation both before and during their journey.
New Non-Executive Directors for ORR's Board
Transport Secretary Grant Shapps has appointed Xavier Brice, Dr Daniel Ruiz and Catherine Waller as Non-Executive Directors of ORR for the next five years following an open competition.  They join the existing Board of eight members. Biographies for all three appointments are on our website.

In addition, Elizabeth Thornhill has joined ORR as our new General Counsel.
Blogs
Safety on the strategic road network
ORR's Senior Performance Analyst, Haydn Gill, discusses the focus on road safety needed to ensure England's strategic road network remains one of the safest in the world.
Improving train performance in the North West and
Central Region
Network Regulation Manager, Samantha McClelland Hodgson, provides an update on ORR's investigation as to whether Network Rail have identified key factors impacting train performance in the region and set time-bound plans to address them.
Britain's Railway in Numbers campaign
ORR Communications Apprentice, Steven Cobbold, has devised and launched the 'Britain's Railway in Numbers' campaign – a series of short animations providing key information from some of our most popular statistical releases.
Podcasts
The Rail and Road Pod - Episode 9: How the rail industry is delivering disability awareness and equality training
In our 9th episode, we're taking another look at accessibility on Britain's railway.
The Rail and Road Pod - Episode 10: Behind Britain's rail stats
YouTuber, Geoff Marshall takes over the reins as guest host to discuss all things railway stats.
Statistical Releases
Consultations