1 July 2022
Cover Image
Image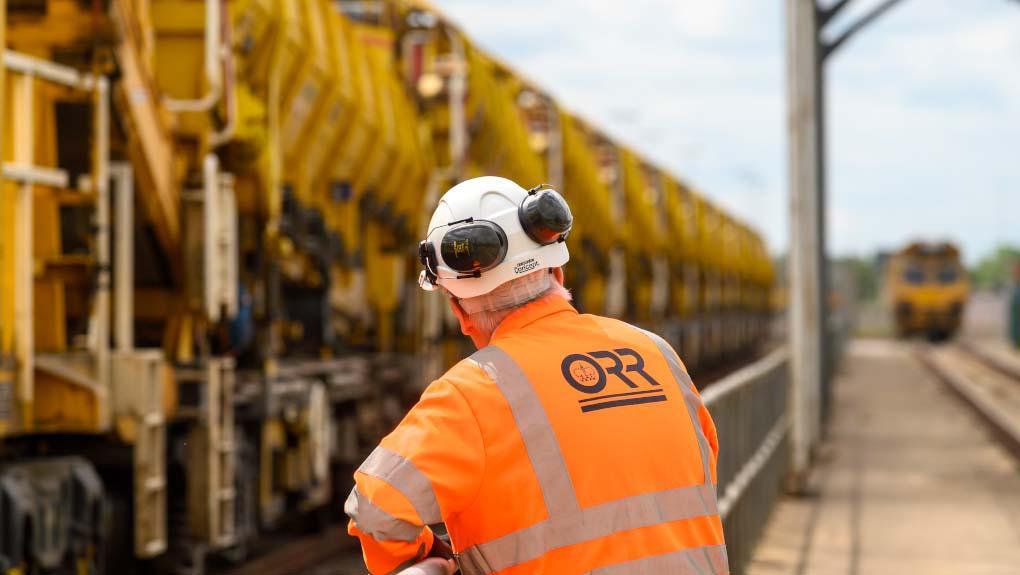 Components
Hello and welcome to ORR's July Newsletter. 
Last week we were focused on the impact of industrial action on the Railway. Our expert health and safety inspectors and consumer team were out and about monitoring to check that safety risks were being managed effectively and that passengers were kept correctly informed. Our conclusion is that, across the network, the industry well prepared.
The Department for Transport published their consultation on Legislation to Implement Rail Transformation on 9th June following their release in May 2021 of the Williams-Shapps Plan for Rail. We welcome this publication as the next stage towards the Government's rail reform programme, and as an opportunity for wider views to be considered.  
For Great British Railways to be successful as a 'guiding mind' for the railway, it will need to be empowered and accountable, with clearly defined roles and responsibilities. The proposed legislation makes important proposals for how this is achieved, and we will be responding to these ourselves in due course. 
It is reassuring to see strong independent regulation at the heart of these proposals. ORR has an important role to play in supporting the Railway to be a success, evolving to provide robust, independent scrutiny. This will takes an integrated view across track and train, while continuing to protect the interests of both taxpayers and users.  
There is now a big agenda to work through.  This includes the development of Great British Railways' licence, governance and policies; proposals for secondary legislation; and wider steps to consider reform of industry arrangements. All of this will ensure a smooth and safe transition period. 
We are looking forward to continuing discussions with government and industry to support the implementation of the Williams-Shapps Plan for Rail and playing our part in evolving rail regulation.  
Stephanie Tobyn
Interim Director, Strategy, Policy and Reform
Top Stories
Pay-out for passengers after IT issues impact train delay compensation
More than 53,000 rail passengers affected by a FirstGroup IT error will be reimbursed for the inconvenience they experienced when attempting to claim compensation for a delayed journey.
FirstGroup, which runs Avanti West Coast, Great Western Railways, South Western Railway and TransPennine Express and open-access operators Hull Trains and Lumo, self-reported the issue to the Office of Rail and Road (ORR) after a recent audit. 
When a passenger submits a claim to the wrong train company, the claim should be redirected to the appropriate train company for processing but an error with FirstGroup's IT system meant this was not happening.
Jacqui Russell, ORR's Head of Consumers said: "We've been working with FirstGroup to make sure passengers affected by the error are contacted and adequately redressed. We're now happy this issue has been resolved. Delay compensation claims will be passed to the correct train operating company in future."
ORR launches RM3 e-learning to improve management of health and safety risks
We have launched a new online learning platform for health and safety professionals to gain a further understanding of how to use the industry's Risk Management Maturity Model. The e-learning platform has two modules to allow users to gain a full end-to-end understanding of how RM3 works and how to apply it to an organisation.
Annual Report Launches
We are launching our annual assessments of Network Rail and National Highways with virtual events this year. The Annual Assessment of National Highways will launch on 19 July at 12noon. The Network Rail Annual Assessment launch will be on 20 July at 10am. If you would like to attend either of these events virtually, please contact stakeholder.team@orr.gov.uk and we will send you an invite.
July also sees the release of our Consumer Annual Report and the annual Health and Safety Report. A summary of all these reports will be in our August newsletter.
ORR launches consultation on the future model for the Rail Ombudsman
ORR will take over responsibility from RDG for sponsoring the Rail Ombudsman, as proposed in the Williams-Shapps Plan for Rail, reinforcing the scheme's independence. The consultation contains proposals for an operating model for the future Rail Ombudsman, which specifies the functions it will perform and to what standard, as well as the way it will be constituted, governed and held to account; and proposed licence modifications required as part of the ORR sponsorship process. The consultation closes 5 August 2022.
Complaints Code of Practice second consultation
In August 2021, we launched a consultation on replacing our current guidance on complaints handling procedures for licence holders with a new Complaints Code of Practice. We are now seeking the views of stakeholders on the wording of the revised draft Code of Practice, and the draft licence condition that would give effect to these changes. The consultation closes 5 August 2022
Consultation on ORR's Investment Framework
We are currently consulting on a proposed update to the ORR Investment Framework, a set of policies and guidelines describing how third-party investment into the rail network should be treated. The consultation closes 29 July 2022.  
Blogs
Marking International Women in Engineering Day
HM Principal Inspector of Railways Catherine Hui discusses inspiring the next generation of engineers, and how her engineering experience led to an ORR career as well as projects including the Elizabeth line.
Why Pride? Celebration or Protest?
Pete Gracey, Deputy Chair of ORR's Diversity and Inclusion Network, shares his view on why Pride matters and reflects on support in the engineering profession. 
Podcast
The Rail and Road Pod - Episode 13: Know your rail rights
In this episode, we take a closer look at some of the work of our consumer team. The first half focuses on ORR's role improving accessibility on the rail network by holding operators to account through Accessible Travel Policies, promoting accessibility and reducing barriers to travel. We finish by taking a look at how ORR is improving access to delay compensation, and how it monitors train and station operators against the standards set out in a new licence condition introduced last April.
Statistics
In June, we published the following statistics: