31 May 2023
Cover Image
Image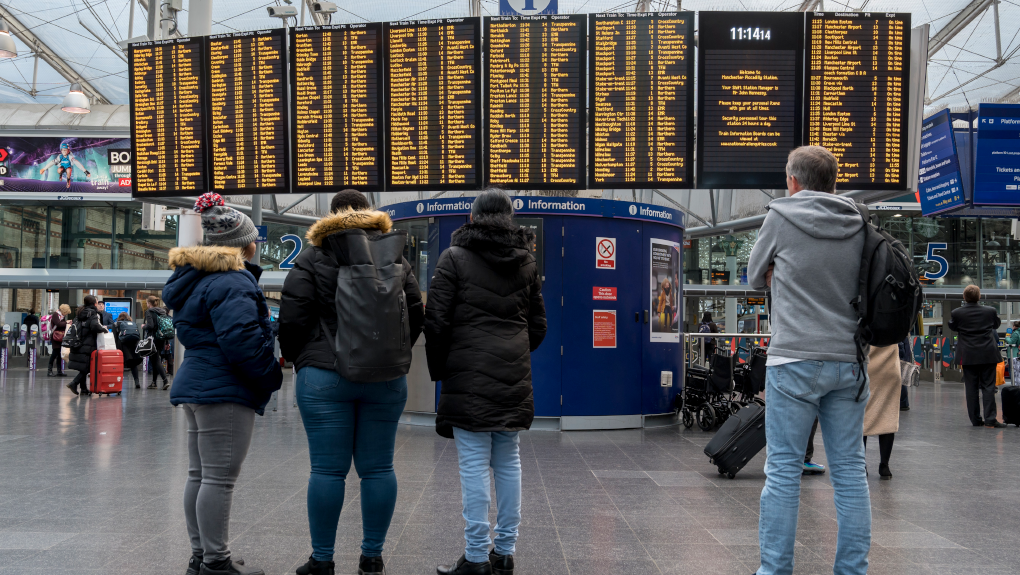 Components
Hello and welcome to June's newsletter. 
I lead a team of engineering, asset management and capital investment specialists within ORR. Our primary role is to provide our breadth of technical expertise to ORR's wider organisation across the board, including safety and economic assessments. 
My team has our own direct responsibilities also, including, as Safety Authority under Interoperability Regulations, the assurance and final authorisation for introducing new rail vehicles and infrastructure, like a new station, electrification route, or train type. 
Our technical capability comprises chartered engineers and project delivery specialists. Our teams have substantial experience from industry as qualified practitioners which enables us to also hold Network Rail to account against the delivery of their commitments to maintain a sustainable infrastructure. 
It is because of our insight and expertise we were able to evidence justification for the recently published letter to Network Rail about our dissatisfaction to their sustained non-compliance to standards of structures examinations; something we have raised a number of times since 2021. Network Rail has however now agreed to robust plans for ORR's assessment, with clear milestones, to achieve compliance by 30 June 2023 and with final plans produced by the company by the end of August 2023. 
Steve Fletcher
Deputy Director Engineering and Asset Management
Top stories
ORR gives evidence to Transport Select Committee on Minimum Service Levels
ORR CEO, John Larkinson, gave evidence in person to the Transport Select Committee's inquiry into minimum service levels for rail alongside Jake Kelly of Network Rail. The session was a good opportunity for John to highlight that whatever changes there may be on minimum service levels on the railway in consideration of the Government's Bill, ORR's core role stays the same carrying out our day-to-day work to ensure the safety of passengers and workers on the railway.  
Highways team engagement
This month, we had a number of useful meetings to support our work in holding National Highways to account. This included meeting the National Highways Board to discuss our assessment of National Highways' performance and connected matters, and a meeting with an MP to discuss our work on smart motorway safety
The Office of Rail and Road (ORR) has today announced Dispute Resolution Ombudsman (DRO) as the provider of the new ORR-sponsored Rail Ombudsman scheme. ORR will be working closely with Dispute Resolution Ombudsman, Rail Ombudsman scheme members and wider stakeholders to support the transition to the new ORR sponsored scheme, which will come into effect later this year. 
Speaking platforms
On 21 and 22 June, CEO, John Larkinson and HM Chief Inspector of Railways, Ian Prosser, will be speaking at Rail Live. The UK's largest outdoor rail exhibition is taking place at the Long Marston Rail Innovation Centre, Warwickshire. John will be talking about the next steps in rail regulation: PR23 and beyond, and Ian will be discussing the Health and Safety challenges going forward in Control Period 7.
Blogs
ORR Business Plan 2023-24: driving improvements for rail and road users
In this blog, our senior management team talk about their priorities for the year following the publication of our business plan for the year. Director of Economics, Finance and Markets, Will Godfrey, discusses one of the key tools at our disposal to hold Network Rail to account, our Periodic Review (PR23) which determines the funding and outputs for Network Rail in the next five-year control period, which starts in April 2024. You'll hear a lot more about PR23 in the coming months.
Open access market shows resilience
Last month we published our annual report of the open access market, which provides insight on recent developments in the industry. In his blog, ORR's Loic Laude highlights the positive performance of the open access market and its encouraging performance. The market is set to grow following ORR's approval of the new open access operator, Grand Union Trains.
Statistics
This month we have published the following data: