28 February 2023
Cover Image
Image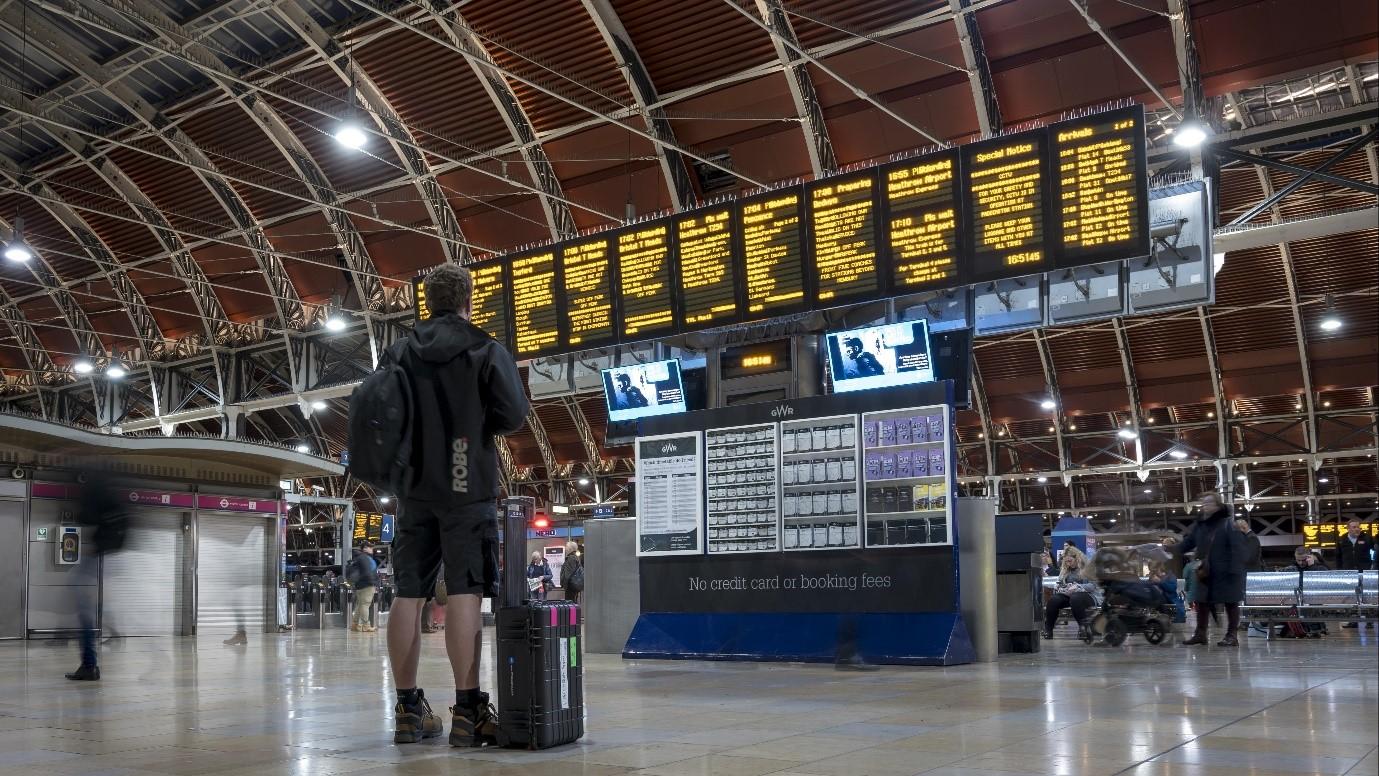 Components
Hello and welcome to March's newsletter. 
In my role as Director of Strategy, Policy, and Reform at ORR, I oversee our passenger-focused work. The provision of good quality passenger information by train companies is one of our priority areas - essential if passengers are to be able to plan their journeys with confidence.
The Smarter Information, Smarter Journeys programme was established by the rail industry in response to research and a subsequent request from ORR that it developed a strategy for improving passenger information. Back in November, we welcomed the industry's first report on the progress of the programme and the improvements it's enabled for passengers.  
One of these improvements was the development of a timetable comparator system that enables rail ticket retailers to automatically inform passengers when their booked journey is affected by cancellations or timetable amendments. In January, we wrote to train companies with the expectation that they adopt this system by the end of March. 
In January we also asked Avanti West Coast to make significant improvements to its recovery plan for releasing timetables to passengers ahead of travel, after initial improvement stalled. Their more resilient plan shows a path to full and sustained recovery by mid-May, and we are monitoring their progress weekly.  
Looking ahead, our work on the 2023 Periodic Review (PR23) continues. We have recently received Network Rail's Strategic Business Plan, along with the confirmation of the funding envelope from the Scottish Government, leaving us on track to issue our draft determination by the Summer. 
In a busy March, several of my colleagues are getting out, speaking at events across the UK: 
 
Stephanie Tobyn
Director of Strategy, Policy and Reform  
Top stories
Siemens fined £1.4m after ORR prosecution following death of contractor
The incident happened on 13 June 2017 at the company's Train Care Facility in west London. It was found that the accident was caused or contributed to by the failure to implement a safe system of work for the task being undertaken. Ian Prosser, HM Chief Inspector of Railways, said: "ORR's thorough investigation highlighted that it is imperative any work undertaken for Britain's rail network requires a safety risk assessment appropriate to the task and involves staff, who are fully trained, to carry out that task under constant supervision."
ORR publishes consultation outcome on proposed process for periodic review of HS1 Ltd 2024 (PR24)
Following careful review of the responses, along with our continued engagement with stakeholders, we have developed our approach to PR24, which also sets out the process and timescales for our periodic review. 
Publishing detail on P-Coding
Following us writing to all Train Operating Companies on the practice of P-Coding, which raised concerns of a growing gap between cancellations statistics and the passenger experience, we published which Train Operating Companies are using P-Coding and how this affects cancellations. We are continuing to monitor the use of P-Coding and will continue to report as necessary.
Blogs
Future freight priorities on agenda at ORR event
ORR brought together representatives from more than 20 organisations in January to hear from policy leaders about important questions for freight. In her blog, Senior Regulation Manager Alex Tyler, discusses the opportunities for freight and the Department for Transport's vision to deliver a freight and logistics sector that is cost effective and reliable.
National Apprenticeship Week 2023
Communications Apprentice, Daniel Saunders, shares his experiences of life as an apprentice at ORR.
Inverness Airport Station Authorisation
A short film covering ORR's authorisation of Inverness Airport station into service.
Statistics
In February we released the following statistics: