12 May 2022
Cover Image
Image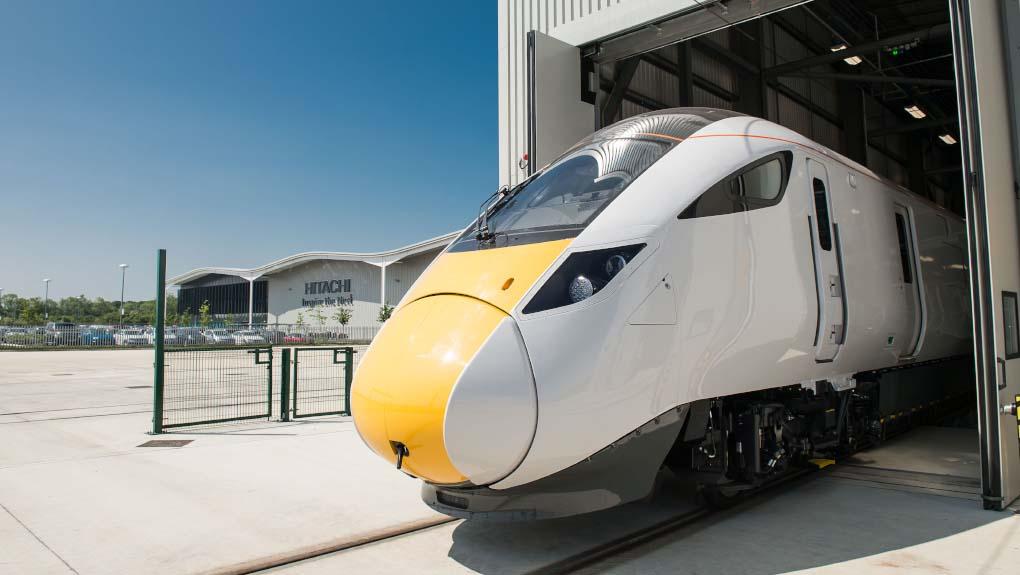 Components
Welcome to the May edition of the stakeholder newsletter. 
Hello and welcome to May's Stakeholder Newsletter. I am delighted to launch ORR's annual Business Plan, setting out what we will be delivering in 2022-23.
Over the next twelve months, the transformation of the railway industry is planned to develop further as the Williams-Shapps Plan for Rail begins to be realised. At the same time the sector will continue to face financial challenges and the consequent pressure on costs.
 
During this period of change for the railway, it is essential that we do not take our eyes off the day job. Our core purpose as an independent regulator is to protect the interests of users, ensuring the safety, value and performance of the railways. Planning and delivery of change must not be a distraction from crucial frontline activities, such as health and safety inspection and enforcement, authorisations and approvals, and holding the rail industry to account on its commitments. Alongside this day job work our periodic review of Network Rail will reach a crucial stage as the Secretary of State and the Scottish Ministers decide on funding levels for the period 2024-29.  
 
We will also work to ensure National Highways delivers its projects under the current road investment strategy for the benefit of all road users. We will begin to prepare our advice to government on the third road investment strategy and support progress of the Smart Motorways Action Plan.
 
Our agenda for 2022-23 is considerable. We will continue to support and develop our people and our resources, while keeping a tight grip on costs. With this approach we aim to deliver an effective, efficient and appropriate level of challenge and scrutiny on behalf of the travelling public, taxpayersand the wider community.
Top Stories
ORR beefs up scrutiny of National Highways' plans for the next 5-year road period
We have set out how we are increasing the level of scrutiny we will apply to National Highways' plans for the Government's third road investment strategy. National Highways must provide high quality, detailed plans for how it will operate, maintain, and improve the Strategic Road Network between 2025 and 2030, in recognition of higher expectations on the company to deliver efficiently.
ORR publishes Class 800 series safety report
We have made several recommendations from our review of how the rail industry responded to the potential safety issues leading to withdrawal of Hitachi Rail's Class 800 series trains in May last year. Included in the recommendations are that the industry should conduct further work to identify the reasons for the higher levels of fatigue loading experienced by the rolling stock, and develop a process for responding to similar future cross-industry crisis events. 
Better process for passengers to claim delay compensation
Since 1st April, passengers whose rail journeys are delayed have an improved process for claiming compensation following ORR action. New licence requirements on train companies, set out in a code of practice, require operators to provide passengers with clear information, both before and during their journey, about their entitlements to compensation when there are delays.
Monitoring the impact of and response to Open Access
We have published an update to ORR's ongoing monitoring of, and our response to, 'Open Access' passenger services on the Great Britain (GB) rail network. This includes a summary of data relating to Open Access operators, the results of a stakeholder research exercise and an appendix containing an economic appraisal considering the historic impact of the entry by new operators.
ORR and Network Rail working for greater competition and lower costs on rail signalling
Following a study we carried out on the state of the railway signalling market, we have published Network Rail's response to increase competitiveness and lower costs in the market. Last November, ORR set out recommendations to attract more suppliers to the signalling market to boost competition and achieve better value for money when procuring signalling equipment. With the market in Britain valued at £800-900 million per year, Network Rail and ORR are working together to drive further improvements.
Big decisions needed to deliver future timetable improvements
We have set out our view on actions needed for the West Coast Main Line (WCML) and East Coast Main Line (ECML) after their major timetable projects reached crucial decision-making points. Industry has worked together well to deliver service pattern changes for recent timetables, but these were not full recasts of services at this level of complexity. Timely decisions are now needed to show lessons have been learnt and to provide passenger and freight train operators with certainty when planning services.
Statistical Publications
In April we have published;
Consultations
Review of Network Rail's access charges – closes 1 July 2022
Review of the Schedule 4 possessions regime and Schedule 8 train performance regime – closes 1 July 2022