1 November 2023
Cover Image
Image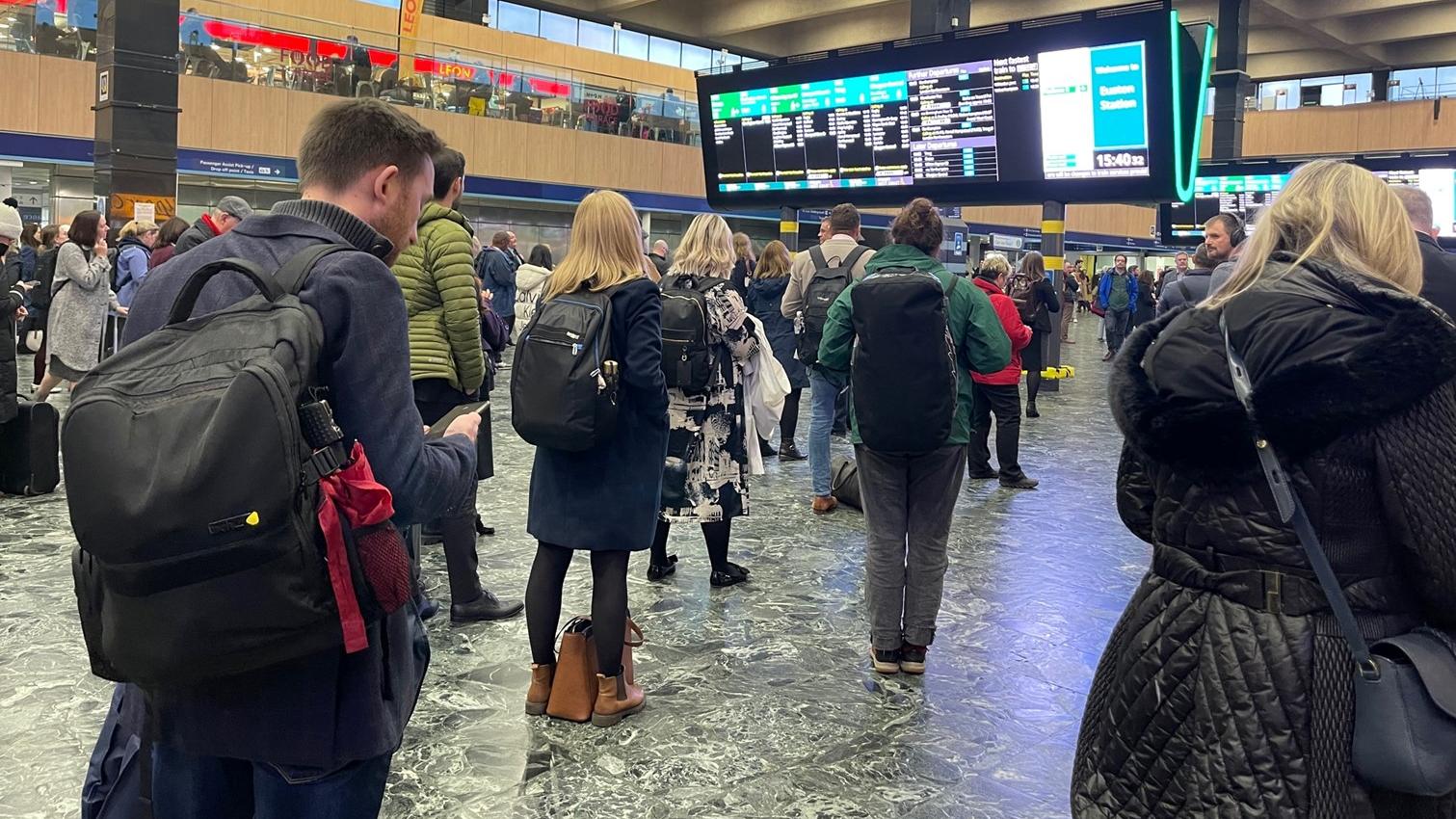 Components
Hello and welcome to ORR's November's newsletter. 
Hello and welcome to the November Newsletter. Today we have published our final determination of Network Rail's five-year plans totalling £43.1bn (£38.5bn in England and Wales, £4.6bn in Scotland) to deliver a safe and customer-focussed railway. The plans cover the five years from 1 April 2024, known as Control Period 7 (CP7).  
Since we published the draft determination in June, Network Rail has revised its plans, responding positively to our challenge in a number of areas. This includes Network Rail increasing spending on core railway infrastructure by approximately £600mn to bolster asset sustainability, safety and performance. Our decisions are set out in the final determination.  
A summary of the key points are:  
Train performance – we have set specific train performance requirements that protect the interests of passengers and freight. Meeting these targets will require Network Rail to work with operators to ensure that cancellations are reduced and that punctuality is maintained across Great Britain, even as passenger numbers increase.   
Freight growth – we have set challenging targets for what Network Rail delivers for freight operators. Network Rail will be required to reduce freight cancellations from current levels. We have also set rail freight growth targets across Great Britain for the first time and are continuing to cap track access charges for freight operators below cost.   
Renewing the railway – we welcome Network Rail's increase in spending on renewing core assets (such as track, structures and earthworks). This is particularly important with the challenges presented by climate change.  
Managing risks effectively – we require Network Rail to maintain sufficient and well-managed levels of risk funding. We conclude that Network Rail should retain provisions for risk funding of £1.5bn in England & Wales and £225m in Scotland.  
Delivering value for money – we have carefully reviewed Network Rail's efficiency targets for the next five years and, drawing on a range of evidence, found these to be stretching but achievable. This would see Network Rail deliver at least £3.2bn in England & Wales and £0.4bn of efficiencies in Scotland.  
Protecting the environment - to support the move towards a low emissions railway, we will hold Network Rail to account for delivering a more than 20% reduction in its carbon emissions. ORR has also set a target for Network Rail's efforts to conserve and enhance biodiversity.   
Our five-year funding and regulatory settlement provides stability, and a platform for the industry to plan and invest. This is important not just for Network Rail, but also for passenger and freight operators and the supply chain. Network Rail must now set out how it will deliver on our final determination. 
My thanks to all of you who responded to our consultations, participated in workshops or otherwise contributed to this important process. 
Will Godfrey
Director, Economics, Finance and Markets at ORR 
Top stories
ORR requires crowd management improvements at Euston Station
ORR made a site visit to Euston in September 2023 after analysing CCTV footage of three incidents of concern in the summer, which showed crowding reaching unacceptable levels and a lack of crowd control in place.  
We have since issued Network Rail an improvement notice for London's Euston Station, where the company has failed to put in effective measures to prevent risks to passengers and others during instances of surges and overcrowding.  
Ian Prosser, HM Chief Inspector of Railways, said: "Where there is rail disruption there is the potential for crowding and surges at stations. This improvement notice is a reminder that comprehensive risk assessments must be in place to improve crowd management." Network Rail have accepted our findings and are already working with Train Operating Companies to address the issues.
New ORR report shows England's best and worst regions for motorway and A-road surface condition
Our report into motorway and A-road surface conditions found National Highways has consistently met its target of 96.2% of road surfaces on motorways and major A-roads being in 'good condition' and not requiring further investigation for maintenance. However, performance varies across National Highways' regions. Road surfaces in the East region – covering Norfolk, Cambridgeshire, Suffolk, Essex and Bedfordshire, is consistently lower than in the rest of England. The South West region, covering Cornwall, Devon, Somerset, Dorset, and Wiltshire, consistently performs the best. 
Blogs
Update on National Highways' safety KPI 
ORR holds National Highways to account for delivering the targets set out in the second road investment strategy (RIS2). This includes its key performance indicator target on safety to reduce the number of people killed or seriously injured (KSI) on the strategic road network (SRN) by 50% by the end of 2025, compared to the 2005-2009 average baseline. ORR's Highways Safety Advisor, Prentiss Clarke-Jones, provides a progress update in her blog. 
What the CMA's Hitachi-Thales merger remedies mean for the GB railway signalling market 
Railway signalling systems are fundamental to the safe and efficient operation of modern railways. October's merger decision by the Competition and Markets Authority marks an important enabler of our drive for greater value for money from signalling systems. Will Godfrey discussed the merger and its potential impact in his blog. 
Podcasts
The Rail and Road Pod Episode 19: trainee rail inspectors - making the grade 
In this episode, we speak to two current trainee inspectors about their journey in becoming an ORR inspectors and Ian Prosser, HM Chief Inspector of Railways, gives his advice to those taking their first steps. 
Statistics
In October we have published the following statistics: