2 September 2022
Cover Image
Image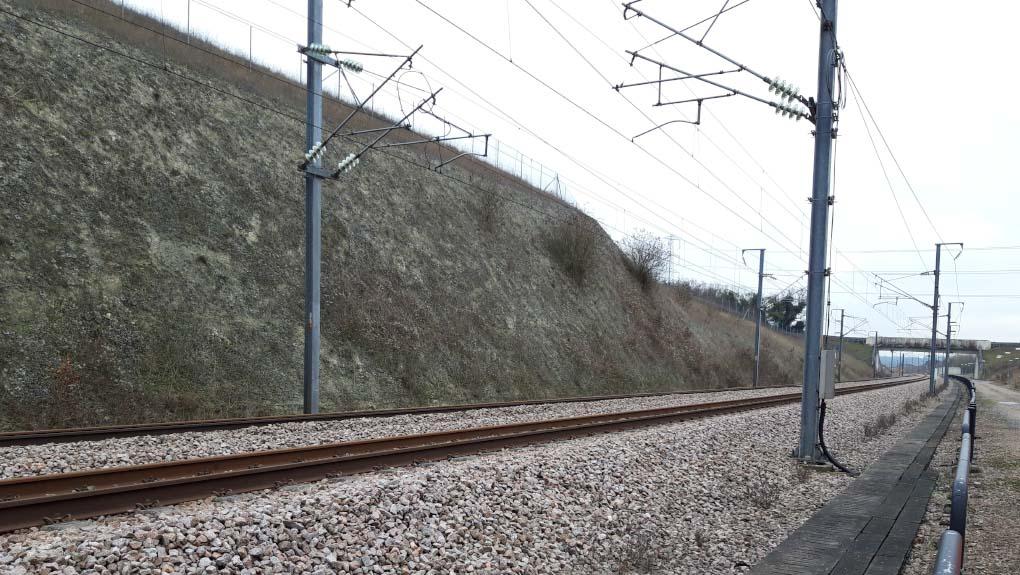 Components
Hello and welcome to ORR's September Newsletter. 
Across the last month, we have been conscious of the significant challenges rail passengers have faced due to industrial action. We've carried out our role to ensure that during strikes the railway remains safe and that all passengers are kept informed of disruptions and cancellations. During action days members of our Safety Inspectorate went to rail stations across the country to check the railway operated safely, and they will continue to do so in these difficult times. We are also monitoring closely the quality of information provided to passengers by the train operating companies.
The importance of future arrangements for the railway continues to be an area of focus for us, with the publication of our consultation response on rail reform, and a decision taken to help progress HS2 delivery. In addition, this month we published our assessment of High Speed 1's delivery over the last year and how HS1 is placed for the rest of its current control period, leading up to 2025.
Liz Thornhill
General Counsel
Top Stories
Strikes and ORR's role
Discussions continue between the Trade Unions, the Train Operating Companies and Network Rail on pay and conditions. Where industrial action occurs, ORR examines Network Rail's contingency plans for operating a much-reduced service safely and then monitors the situation closely. 
In addition our consumer team monitor the information that rail companies provide to passengers - including those who need assistance to travel - on changes to timetables and how to apply for a ticket refund or submit a compensation claim.  
ORR submits response to DfT's consultation on primary legislative changes required to deliver rail reform
At the end of July, we submitted our response to the DfT's rail reform consultation. In our response, we welcomed the broader remit for ORR that was consulted on, and put forward our views on the reform proposals and the connected non-legislative work that will be needed to implement reform. During the transition under the Williams-Shapps plan, we will continue to provide independent advice to the UK Government to support the effective implementation of its policy and legislative proposals for reform, while also continuing to focus on the safety, value, and performance of the railways. 
ORR's annual assessment of HS1 Ltd issued 
At the start of August we issued our report on HS1 Ltd's operational and financial performance for the year 1 April 2021 to 31 March 2022. The report notes that HS1 maintained a good safety record, and that the number of trains delayed by HS1 Ltd in terms of attributable incidents was well within minimum standards, resulting in good train service performance. 
We raised concerns about HS1 Ltd's delivery of planned renewals over its control period (CP3), which runs from 1 April 2020 to 31 March 2025. 
HS1 Ltd has agreed to set out its minimum asset data requirements and report on data quality annually by the end of 2022 and to undertake a more rigorous assurance regime on Network Rail (High Speed)'s project delivery until the renewal shortfall is recovered. 
ORR determines that HS2 infrastructure manager can levy Investment Recovery Charge
Following a consultation earlier in the year, ORR has determined that the legal requirements are met in principle for the HS2 Phase One charging framework to include the recovery of the project's long-term costs via an investment recovery charge. 
We will continue to engage on the project in terms of its safety requirements and integration into the rail network.
Blogs
Railway staff safety: learning from our past
Guest blogger Dr Mike Esbester discusses the 'Railway Work, Life & Death project,' which takes a look back at casualties to British and Irish railway staff before 1939.
Competition commitments
Next in our series of legal blogs, ORR's Senior Legal Adviser, Katherine Brownstein takes a look at our role in enforcing competition legislation.
Keeping Britain's railway safe from cyber threats
Cyber-attacks pose an increasing threat to the safety of infrastructure in Great Britain. We have published a blog by ORR's Deputy Director Railway Safety, Paul Appleton, to show the rail industry is no exception.
Statistics
In August, we published the following statistics: