15 November 2022
We joined stakeholders from across the roads industry at Highways UK on 2 and 3 November 2022.
Cover Image
Image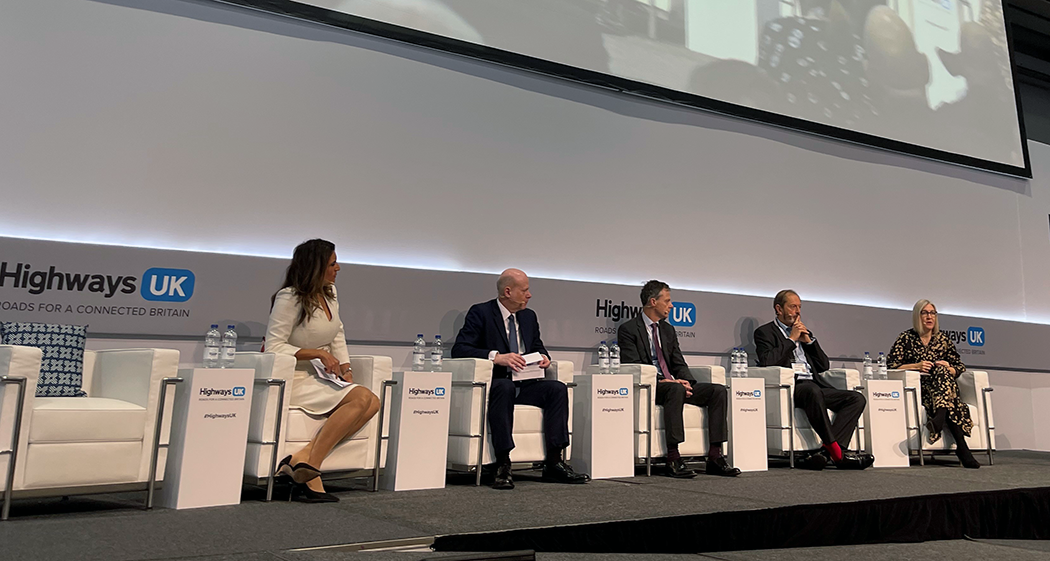 Components
Day one began with ORR Chief Executive John Larkinson joining Department for Transport, National Highways and Transport Focus for a keynote panel session on 'The road ahead: promoting excellence in delivery'.  You can hear more from the panel in our podcast. 
On day two, Harry Garnham, Head of Performance, gave a talk on 'Looking back to look forward: ORR's 2021-2022 annual assessment of National Highways'. 
From asset management to a new safety report
Sneha Patel, Deputy Director of ORR's Highways Team, emphasised the wide range of topics on the ORR event agenda.  "As well as our annual assessment, we've also had the opportunity to talk about our current areas of focus", Sneha commented. 
"That includes topics like asset management, 10-minute response times on all lane running sections of smart motorways, and efficiency. And we've also had the opportunity to talk about forthcoming work, in particular our new safety report that responds to the Transport Select Committee's recommendations on the roll-out and safety of smart motorways."
Looking to the future of roads
Harry Garnham said Highways UK was an excellent opportunity to discuss ORR's work and get feedback from industry. "We published our annual assessment last July and I've been talking to a lot of stakeholders about our key messages and what they mean for the future," Harry said. 
"It's been really great for us to get out into the wider sector and talk to people across the supply chain and other key stakeholders. 
"What's been particularly useful to me is hearing some of their first-hand views of the challenges that everyone is facing and building up a bit more of a wider appreciation of that. The Team's had a really great experience here at Highways UK and we definitely plan on coming back next year."
If you'd like to get in touch with the Team to find out more about any of the topics discussed at Highways UK, please email: Highways.Monitor@orr.gov.uk.