2 December 2022
Cover Image
Image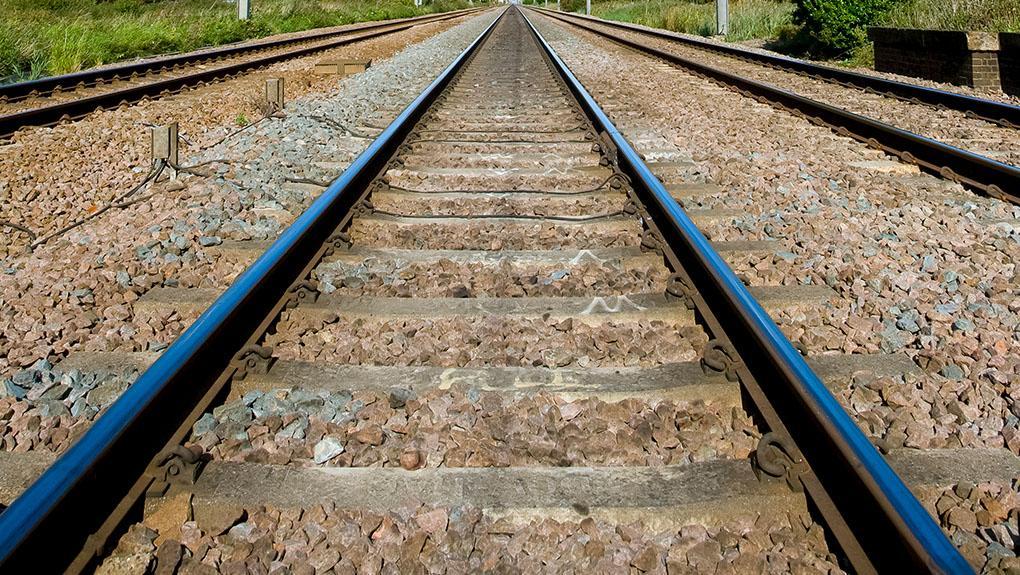 Components
Welcome to ORR's December newsletter.
In November we published our analysis on what drives Network Rail's costs. We do this annually as part of our role to monitor Network Rail's performance on costs, to assess the scope for it to improve its cost efficiency. 
Also in November, we called on Network Rail to do more to improve passenger and freight train performance. In our mid-year performance letter to Network Rail, we recognise there are a number of external challenges facing Network Rail but we have asked it to deliver on the specific interventions we have set out.
We are here to protect users of both rail and road. In this newsletter we share two wheelchair-users' experiences of using the railway. Our journeys with them gave us new insight into the challenges faced by disabled passengers. They also showed us how everything - from the design of a major infrastructure project, through to the attitude of platform staff - can make a real difference to a journey.
In the meantime, ORR leaders have continued to engage with the industry through speaking at events including Rail Wellbeing Live, Highways UK, and the Railway Industry Association conferences. We look forward to meeting you at one of these events in the future.
Feras Alshaker
Director, Railway Planning and Performance 
Top stories
ORR approves new Grand Union train service between London and Camarthen
ORR has approved the introduction of new train services between London Paddington, Cardiff and South West Wales from the end of 2024. The decision supports more choice for passengers, new comfortable trains, new direct journey opportunities, and more price competition. Passengers travelling between London, Bristol Parkway, Severn Tunnel Junction, Newport, Cardiff, Gowerton, Llanelli and Carmarthen will benefit from an extra five daily return services and greater choice of operators. 
ORR's review of track capacity delivers positive outcome for passengers and freight
ORR has announced its decision on use of railway track capacity between Wrexham and Bidston by Transport for Wales Rail Limited (TfWRL) and GB Railfreight Limited (GBRf). Our decision increases TfWRL's capacity to run passenger services twice per hour for most of the day, while also enabling freight trains to continue to operate with greater certainty. ORR took this decision at Network Rail's request. NR's initial analysis showed that only one of the TfWRL or GBRf services could be fully accommodated. ORR's review of the line's capability and operational issues, along with a cost-benefit analysis, means an outcome that promotes both passenger and freight growth. 
ORR station usage stats show that London Waterloo is again the most used railway station, though overall passenger journey numbers are lower than pre-pandemic
ORR's estimates of station usage statistics show that London Waterloo is again the most used station in the UK with 41.4 million passenger entries and exits between April 2021 and March 2022. A total of 990 million passenger journeys were made in the 2,570 stations served by mainline rail services. This is more than double the 388 million journeys made in the previous year, though usage remains lower than the 1,739 million journeys made two years ago.
Rail industry finances show signs of recovery 
ORR's latest Rail Industry Finance statistical report shows signs of recovery from the effect of the pandemic, although passenger revenue remains well below pre-pandemic levels. Fares income increased by £3.9 billion from the previous year due to passengers returning to the railways. However, this is 46.6% lower than the £10.9 billion fares income generated two years ago. Government funding of the rail industry was £13.3 billion, a drop of 24.4% from the previous year. However this support continues to be higher than the £6.8 billion provided in the year before the pandemic (April 2019 to March 2020). The rail industry as a whole received £21.3 billion of income in the latest year.
ORR recognises external challenges but calls on Network Rail to do more to help improve passenger and freight train performance 
Passengers and freight are suffering from poor train performance with issues extending across all of Network Rail's regions. Our analysis in November suggests that only a proportion of these issues are explained by factors which are outside Network Rail's control. While Network Rail has made good progress on increasing resilience to extreme weather and developing initiatives to improve railway safety, the accelerated decline in performance means Network Rail must deliver on the specific interventions set out in our mid-year performance letter. 
Podcast
The Rail and Road Pod - Episode 15: Inside Highways UK
In this new episode, we turn our attention to roads. We hear from the Chief Executives of ORR, Transport Focus, and National Highways as they reflect on their panel keynote at Highways UK, where smart motorways were one of the topics discussed. We also hear from senior colleagues within ORR's Highways Team as they share their team's current areas of focus and their reflections on a successful and well-attended Highways event.
Blogs
Spotlight on ORR staff better understanding disabled passenger journeys
Jacqui Russell, Head of Consumer Policy, shares her team's experience in seeing first-hand what travel is like as a disabled passenger. 
Smarter Information, Smarter Journeys 
Nick Layt, Senior Manager in Consumer Policy and Compliance, talks about the programme that's helped train operators in Great Britain provide appropriate, accurate, and timely information to allow passengers to plan and make their journeys with a reasonable degree of assurance.
ORR stats reveal the oldest train fleets in Great Britain
Lucy Charlton, Senior Statistical Analyst, discusses the stats used to reveal the oldest and youngest train fleets in Britain. 
Monitoring and assessing safety on the strategic road network
Adam Spencer-Bickle, Head of Economics and Policy (Highways), discusses our work following the Transport Select Committee's inquiry into the rollout and safety of smart motorways. 
ORR at Highways UK
We joined stakeholders from across the roads industry at Highways UK where we looked to the future of roads and our current areas of focus. 
Key Publications
Benchmarking of Network Rail's costs 
This report presents our latest cost benchmarking statistical analysis, which compares maintenance expenditure and conventional track renewals unit costs over time and across Network Rail's regions, routes, and maintenance delivery units. Our analysis shows an average annual increase in maintenance expenditure and the average costs of conventional track renewals, which may be due to inefficiency or other factors.
Statistics
Website User Satisfaction Survey 2022
We'd like to hear what's good, and what could be better, about the ORR website. It should only take around 5 to 10 minutes to answer questions on this survey. Your feedback is important to us and will be used to improve our service to you. Please note this survey applies to the main ORR website and not the data portal.