31 October 2022
Cover Image
Image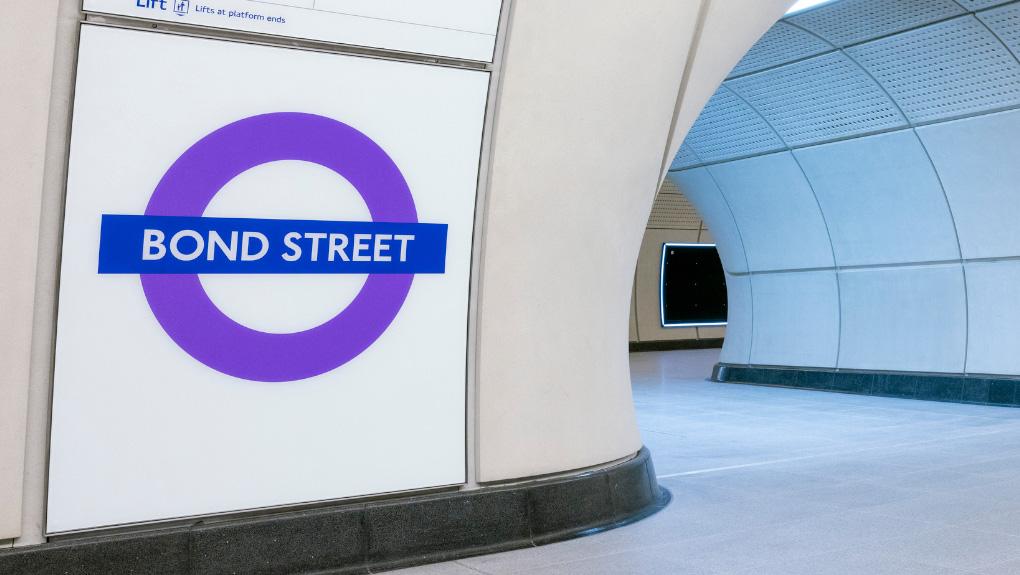 Components
Welcome to ORR's November newsletter
I was delighted to return to ORR this summer and I have enjoyed meeting many new, and some familiar, faces since then.
In October we published our annual assessment on Network Rail's efficiency and financial performance. We supplemented our work this year with a study of employment costs in the rail industry. We were asked to undertake this study in the White Paper on rail reform, and I'd like to thank all the companies who participated in this study.
As well as research, we continue to plan for the future, with our policy conclusions on Network Rail's access charges issued in October. Crucially, we continue our policy and analytical work for Network Rail's next control period, CP7.  In this newsletter we also share the policy conclusions and consultation outcomes for the Schedule 4 and 8 regimes. We welcome your response to outstanding consultation questions. 
We remain conscious of the challenges rail passengers face due to ongoing disruptions in the industry. We are also working to ensure that during strikes the railway remains safe and that all passengers are kept informed of disruptions and cancellations.
Will Godfrey
Director – Economics, Finance, and Markets
Top Stories 
ORR secures assurances to ease the pain for Avanti passengers   
We gained assurances from Avanti that it will return to providing timetables people can book to at least 6 weeks in advance of travel. Their revised plan shows a substantially improving picture for weekday timetable information, a more gradual improvement for weekends, and positive plans for the Christmas period. We will continue to review Avanti's progress on a weekly basis and work closely with Transport Focus who are monitoring the passenger experience of the reduced timetable.
ORR authorises Bond Street station, completing the Elizabeth line  
ORR authorised the Bond Street Elizabeth line station for passenger use from Monday 24 October. It is the tenth and final new station to be given the green light by ORR. Step free from street to train with two lifts to street level, the station makes getting to, from and around central London more accessible. It provides a new link to one of the busiest shopping districts in Europe and relieves congestion at nearby underground stations. 
ORR's assessment of Network Rail's efficiency, wider financial performance report, and rail industry employment costs
Our assessment of Network Rail's annual efficiency and financial performance shows that Network Rail's delivery of efficiencies remains good, although its wider financial performance missed its target. CP6 efficiency plans are progressing well although enhancement expenditure remains substantially lower than in CP5 and financial risks need to be carefully managed. 
The benchmarking analysis in our Rail Industry Employment Costs review shows that total reward at Network Rail is largely within market rates. The wide range of employment terms and conditions observed across the industry means that railway organisations' pay and employment arrangements are complex, with varying terms for different groups of employees.
ORR asks for views on next periodic review of HS1 Ltd
We launched our consultation on our proposed process, timescales, and approach to the next periodic review of HS1 Ltd, known as Periodic Review 2024 (PR24). Consultation responses will inform our review of HS1 Ltd's plans and charges for the use of its network and stations. There will be further consultation during the PR24 process, giving stakeholders the opportunity to comment on specific documents. We are seeking views in response to this document by 11 November 2022.
New Complaints Code of Practice for train and station operators 
We published the new Complaints Code of Practice (CoP) which incentivises two key drivers of passenger satisfaction in complaints: quality, and timeliness in complaints handling. The CoP sets out good practice principles and requires train operators to publish annual information on how they have actively used and applied learning from complaints within their business. The CoP is intended to come into effect from 1 April 2023, subject to the receipt of train and station operators' consent to make the necessary modifications to their licences. ORR is seeking consent to make  necessary modifications to their licences via a statutory consultation. The consultation will close on 21 November 2022. 
Blog
ORR at Highways UK
ORR Highways team will join colleagues from across Britain's road industry at Highways UK 2022. ORR highlights at the conference include a keynote panel session by Chief Executive John Larkinson on promoting excellence in delivery, and a talk by Head of Performance Harry Garnham on the ORR 2021-2022 Annual Assessment of National Highways.
Podcast  
The Rail and Road Pod Episode 14: Managing Health and Safety risks through RM3 e-learning
In this new episode, we explore ORR's new online learning platform for health and safety professionals to gain a further understanding of how to use the industry's Risk Management Maturity Model, also known as RM3. We meet rail industry partners who contributed to the new model and platform in the first half of the episode. We finish by looking at the key changes with RM3 and how they apply to passenger train operators, and the freight sector.
Key publications and consultations
Conclusions on Network Rail's charging framework for CP7
We published our conclusions on our review of Network Rail's access charging framework for the next control period (CP7). This framework determines the structure and design of the charges that train operators will pay to use the national rail network. We will implement a limited number of changes to simplify the framework and ensure it remains effective in CP7 alongside any planned transitions from Network Rail to Great British Railways. 
Schedule 4 possessions regime and Schedule 8 train performance regime: conclusions and further consultation questions
We published the consultation outcomes of our review of the Schedule 4 and 8 regimes. In line with our proposal in the April 2022 'preferred options' consultation, we will introduce an opt-out mechanism for Schedule 4. This will provide operators with the flexibility to respond to charges in the industry. We are also proposing to insert new clauses to add some flexibility into Schedule 8. We invite people to provide responses to outstanding matters under consultation by 9 January 2023.
Rail Ombudsman Operating Model consultation outcome
In June 2022 we consulted on proposals for an operating model for the future Rail Ombudsman. Stakeholder responses were broadly supportive and we used the feedback to refine the operating model and licence modification proposals. We have now published our decision document which sets out changes to the final operating model and its requirements. We have also published a statutory consultation to seek licence holders' consent to amend their relevant station and passenger licences and Statement of National Regulatory provisions (SNRP) to facilitate the transition to an ORR procured ombudsman scheme. This consultation will close on 21 November 2022 .  
PR23 Review Initiation Notice
We issued additional review initiation notices to extend the deadline set out in our notices of 9 June 2022 for the Secretary of State and Scottish ministers to submit the documents known as the high-level output specifications and statement of funds. 
Statistics