30 September 2022
Cover Image
Image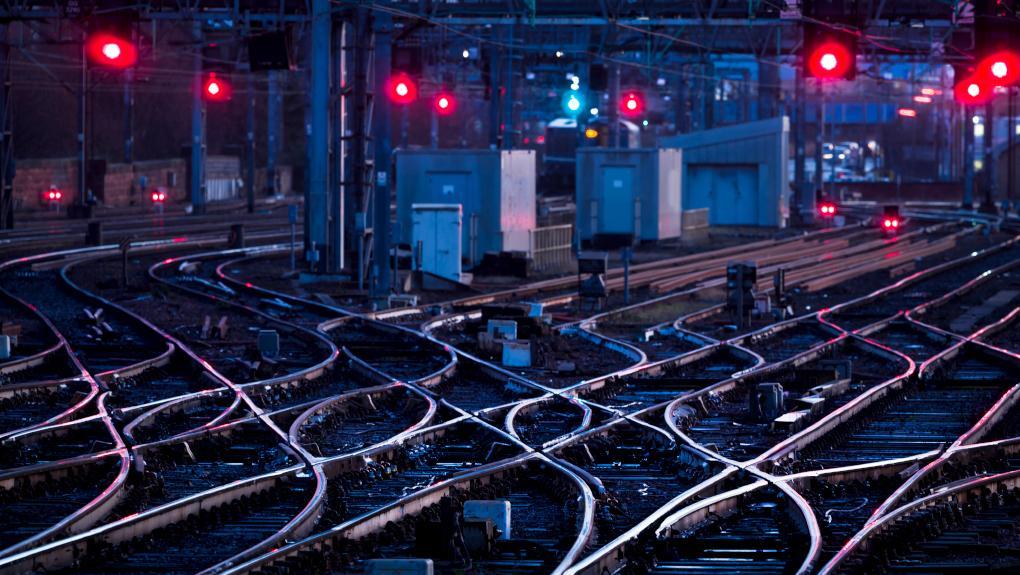 Components
Welcome to ORR's October Newsletter
In September we joined the nation in mourning the death of Her Late Majesty Queen Elizabeth II. She served the nation faithfully as our Sovereign and we are deeply saddened by her death. 

ORR authorised additional train services to allow mourners to pay their last respects to the Queen, and we extended our heartfelt condolences to the Royal Family. 

During this last month we saw ongoing safety challenges with the industry. Crime and industrial issues have harmed users of the railway, while transport companies have suffered from cyber-attacks. On the latter we are progressing our work with the Department for Transport, the Rail Safety & Standards Board, and the National Cyber Security Centre to keep our railways safe.

In light of World Suicide Prevention Day, we worked with the Samaritans to create accessible ways for people in our industry to help out and volunteer. The charity provides support and suicide prevention training to identify and approach vulnerable people, to save lives.  The importance of their work, and the safety and well-being of railway users, are matters close to my heart.

Finally, I am doing the Elizabeth line 15-mile walk on 7 October 2022 to support Railway Children, an organisation that protects vulnerable children found on the streets and railways of India, Tanzania, and the UK. I'm looking forward to the privilege of completing the walk with my new ankle. I invite you all to join me in supporting this worthy cause.
Ian Prosser CBE
Director, Railway Safety and HM Chief Inspector of Railways
Top stories
ORR finds Network Rail maintains good stakeholder engagement
We published our annual review of Network Rail's stakeholder engagement in 2021-22. This was informed by 288 rail industry stakeholders sharing their experiences on the quality of Network Rail's engagement. The majority (60%) of those surveyed rated Network Rail's engagement as good although this is a drop of 13% from last year.

Our assessment of how Network Rail engages with its stakeholders in the past year nevertheless shows a strong performance, even if overall satisfaction has dipped slightly. Performance was consistent between business units and the self-assessments provided good evidence of improvements. We have repeated our recommendation to Network Rail to drive a strong culture of stakeholder engagement within its business units and beyond, including sharing best practice on stakeholder engagement. 
Improvement notices 2022 
Enforcing health and safety standards includes giving advice on how to comply with the law. But sometimes we must order people to make improvements by issuing them with a notice which allows time for the recipient to comply, or which requires the recipient to immediately cease operations until an issue is addressed. 

In 2022 we have so far issued six improvement notices for a range of issues, including failing to provide adequate welfare facilities for drivers and conductors; failing to take sufficient precautions with securing unbraked railway vehicles; and failing to make sufficient risk assessments to the health and safety of employees working at the Hilton railway level crossing and Hartlebury Railway station. We also found failings in the review of risk assessments for railway operations under the control of Eurotunnel.

Copies of the notices can be found on our public register.
New Transport Secretary and Ministerial team at the Department for Transport 
With the new government, the Rt Hon Anne-Marie Trevelyan has been appointed Transport Secretary, replacing Grant Shapps. She served as Secretary of State for International Trade and President of the Board of Trade prior to her appointment as Transport Secretary.

Kevin Foster MP has been appointed Minister of State for Transport with responsibility for rail, while Katherine Fletcher is the new Parliamentary Under Secretary of State with responsibility for roads.

We look forward to working with the new Ministerial team at the Department for Transport. 
Blog highlight
This summer ORR welcomed four interns to our first Internship programme. The new scheme is designed for students either in or entering their final year of study, with the aim of giving meaningful and valuable work experience to those taking part. 
Key publications and consultation responses
Developing ORR's approach to environmental and sustainable development: Consultation Conclusions
We have updated the ORR's Guidance on Environmental Arrangements for Railway Licence Holders following consultation responses and our conclusions, We have done this to reflect current environmental good practice, make it more enduring, and ensure consistency with legislative and policy requirements of UK and devolved governments.

Our updated Sustainable Development Policy Statement also sets out how we incorporate sustainable development principles in delivering our functions, including our internal corporate activities and processes.
Investment framework consultation conclusion
Since July 2022, we have been reviewing consultation responses on the clarity and comprehensiveness of ORR's key governance document on third-party investment into the rail network. This month we updated our Investment Framework to ensure it is reflective of current investment practices and consolidates policy and guidance. 
Statistics
In September, we published the following statistics: