31 January 2023
Cover Image
Image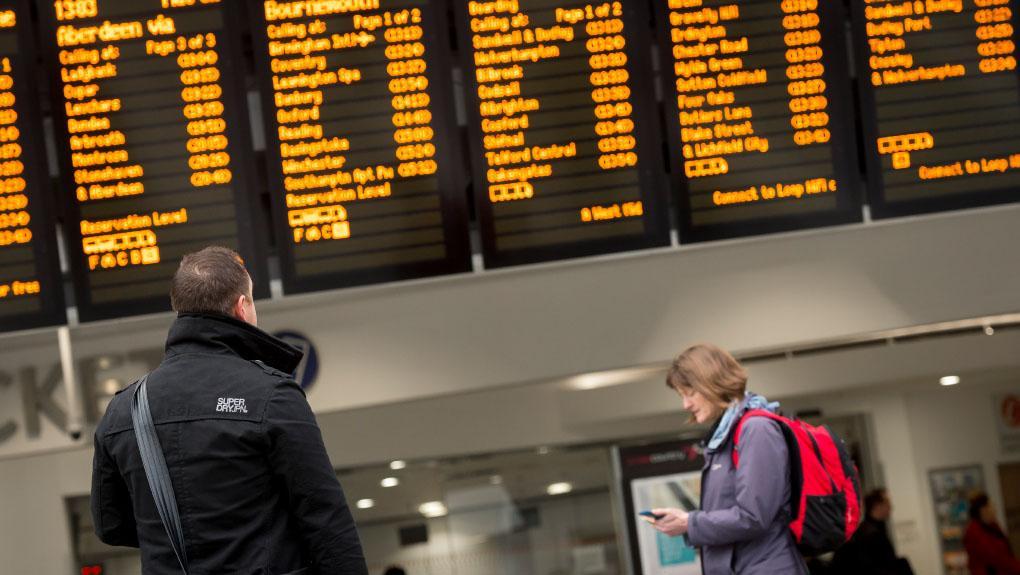 Components
Welcome to ORR's February newsletter
ORR has an important role in ensuring train operators provide appropriate, accurate and timely information to passengers so that they can plan and make their journeys, including during disruption. I would like to outline a few examples of where ORR has intervened recently to do this.
For several weekends in January, Avanti West Coast passengers were only able to buy tickets with very short booking horizons, typically at only a few days' notice. We wrote to Avanti on 24 January, requiring it to produce a recovery plan by 2 February setting out how it will return to normal industry timescales, or face potential measures under its licence.
On 30 January, we called on seven train operators to get on with implementing a system that automatically notifies passengers when their booked trains are cancelled or timetables change. It isn't acceptable that passengers of some TOCs are not yet able to benefit from a system that has been in place since May 2022 and which the rest of the industry has implemented. 
We have also written to industry to tell it to stop the inappropriate use of 'p-coding'. This is where trains are 'pre-cancelled' before they are included in the next day's timetable. The result of this is that trains that passengers might have expected to operate are not treated as cancellations in the official statistics, and don't appear as cancelled services on the day of travel, potentially causing confusion. 
Until the industry shifts away from this practice, we will require train companies to send us data on all pre-cancelled trains, so we can publish it alongside official statistics to provide full transparency.
We will follow up on these areas as appropriate and will continue to step in where necessary to protect the interests of passengers.
John Larkinson
Chief Executive
Top stories
ORR requires Network Rail to improve following a decline in performance
ORR has pressed Network Rail to progress improvements to deliver timetables that are more resilient to disruption. Drawing on promising initial work by Network Rail and train operators during the pandemic, ORR also reminds the industry not to lose sight of its ambition to deliver a better timetable that performs well for passenger and freight under a range of operating conditions. 
ORR successfully prosecutes train crash driver
Train driver, Mark Hubble, was found guilty of breaching the Health and Safety at Work etc Act 1974 following a prosecution brought by ORR. Mr Hubble was sending and receiving messages on his phone while in charge of a train in March 2020, resulting in the locomotive overrunning buffers and into the path of another train. A passing CrossCountry passenger train then struck the loco.  No one was injured but there was extensive damage to both the locomotive and the passenger train. Mr Hubble was sentenced to eight months imprisonment, suspended for 18 months for causing the crash.
ORR calls for improvement after Avanti's timetable recovery plan stalls
ORR has asked Avanti to submit an improved recovery plan for timetable production after progress against its original recovery plan deteriorated in 2023. While Avanti's current plans for February show a better picture for weekday travel, they fall short of passengers' needs for weekend journeys.  
ORR highlights the difference between industry cancellation statistics and the passenger experience
ORR has written to all train operators after investigating a gap driven by an increased number of 'pre-cancelled' trains.  Historically 'pre-cancellations' have been made to support the introduction of emergency timetables when poor weather or infrastructure damage has required a whole-scale change to train services. However ORR finds that over the last year, train operators have used this mechanism differently and inappropriately.
ORR calls for all train companies to automatically notify passengers of train timetable changes
ORR has called on all train companies to use a system that automatically notifies passengers when trains are cancelled or timetables change. Many train companies and ticket retailers are now using the system; however it is important that all train companies are signed up so that as many passengers as possible benefit. 
Average traffic delays remain lower than before pandemic, in latest roads report
In January we published our Benchmarking National Highways report which compares National Highways' performance across England's regions. The report shows an increase in delays in all regions as traffic levels recovered post-pandemic. Although the North West experienced the largest increases in both average delay and delays due to roadworks, each region continued to perform above the national-level target, with Midlands and South West heading the pack. 
Event
ORR's Annual Freight Customer Event
Freight customers and industry leaders joined us at our Annual Freight Customer Event, held in London on 19 January 2023. Together with the Department for Transport, Network Rail, Transport Scotland, Logistics UK and Great British Railways Transition Team, we looked at the current position of freight and future priorities. We are grateful to all those attendees and speakers who attended and shared their views on key freight issues and priorities.
Blogs
Supporting wellbeing as a mental health first aider
Anna Rossington, deputy director of strategy and reform, talks about ORR's role in supporting people to have open conversations about mental health, and her experience as a mental health first aider.  
Staying on track in summer heat and winter chills
Paul Appleton, Deputy Director of Railway Safety, talks to the Met Office about the impact of temperature ranges on the ability of Britain's railways to run safely.
Website user satisfaction survey 2023
We'd like to hear what's good – and what could be better – about the ORR website. It should only take around 5 minutes to answer questions on this annual survey. Your feedback is important to us and will be used to improve our service to you. Please note this survey applies to the main ORR website only, and not the data portal or the public register.
Statistics