30 June 2021
Cover Image
Image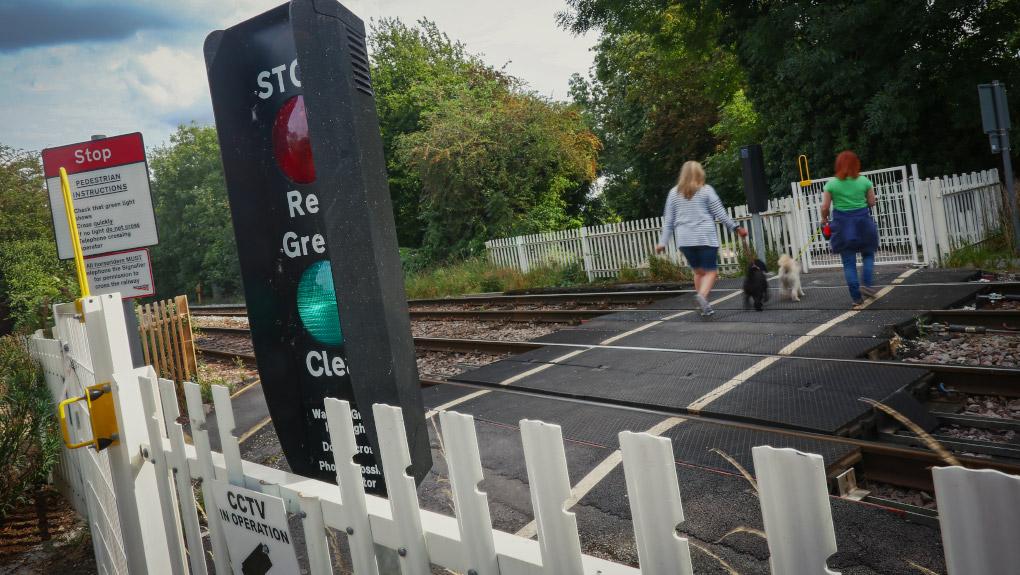 Components
Welcome to our July newsletter.
Hello and welcome to the July newsletter. 
In June, we began the next periodic review of Network Rail. This process, known as PR23, will determine Network Rail's funding for its operations, maintenance and renewals activities for the period 2024-29 and what it must deliver in return. It will also set the framework through which we will hold the company accountable.
While led by ORR, PR23 will be a multi-party process with key roles from the UK and Scottish Governments, and Network Rail itself, with input from wider stakeholders.
The review will take place during a period of major change, with Network Rail to be absorbed into the new Great British Railways, as envisaged in the Williams-Shapps Plan. As that plan notes, PR23 will play an important role in supporting and enabling reform and investment in the railways over the period 2024-2029, with Great British Railways being held to account for delivering the commitments that Network Rail enters into as part of the process.
The periodic review will respond to both the challenges facing the railway, and to planned reforms as the Williams-Shapps Plan is implemented. It will support the delivery of a more integrated railway that delivers improvements for customers, both passengers and freight.
Further information, including the timeline for PR23, is available in our launch letter here.
Top Stories
Freight train naming ceremony honours HM Railway Inspector, Major John Poyntz
GB Railfreight and ORR have honoured the last Royal Engineer officer to be appointed a HM Railway Inspector, Major John Poyntz, by naming a freight train after him. GB Railfreight's Class 66 locomotive – 66764 – will take the name of the former inspector, who died in November 2020 aged 82. His life was celebrated at industry event, Rail Live, where the unveiling was announced in front of a socially distanced crowd.
ORR finalises new guidance to support level crossing safety
ORR has published new guidance to support Network Rail, heritage and other non-mainline railways as well as local authorities in the management of risks at level crossings. This follows a consultation earlier this year.
Initial proposals for reform of Network Rail's train performance regime
Network Rail's train performance regime compensates train operators for the financial impact of unplanned service disruption caused by other parties and creates incentives towards improved train performance. In this consultation we propose a small number of proportionate changes to address existing issues with the regime.
Risk Management Maturity Model (RM3) survey launched
To support the continuous development and improvement of RM3, we are requesting your feedback on how both you and your organisation use it. Your feedback is important to assist us in the further development of RM3 ensuring that it supports the industry in successfully managing health and safety risks. 
The questionnaire should not take longer than 5 minutes to complete and all responses will be treated confidentially. Should you have any queries, or for more information please contact RM3@orr.gov.uk 
ORR finds train companies kept passengers informed during train cracks disruption 
ORR's passenger impact review, published last week, shows that despite the evolving nature of events on 8 May after the cracks were discovered, train operators affected by the safety issues on the Hitachi 800 trains were able to provide clear and consistent information to passengers during the disruption.
Blogs
Electrifying the Midland Main Line
A new fully electrified train service, running twice hourly between Corby and London St Pancras, has been introduced by East Midlands Railway, after authorisation by ORR. ORR's Principal Engineer for Electrification and Power, Mark Gough, writes about it in this blog.
Statistical Releases
This month we have published:
•    On 3 June we published Passenger Rail Usage stats for Q4 of 2020/21
•    On 17 June we published Rail Fare Index for 2020/21
•    On 24 June we published Passenger Rail Service Complaints for Q4 of 2020/21
•    On 24 June we published Delay Compensation Claims for Periods 11-13