6 October 2021
Cover Image
Image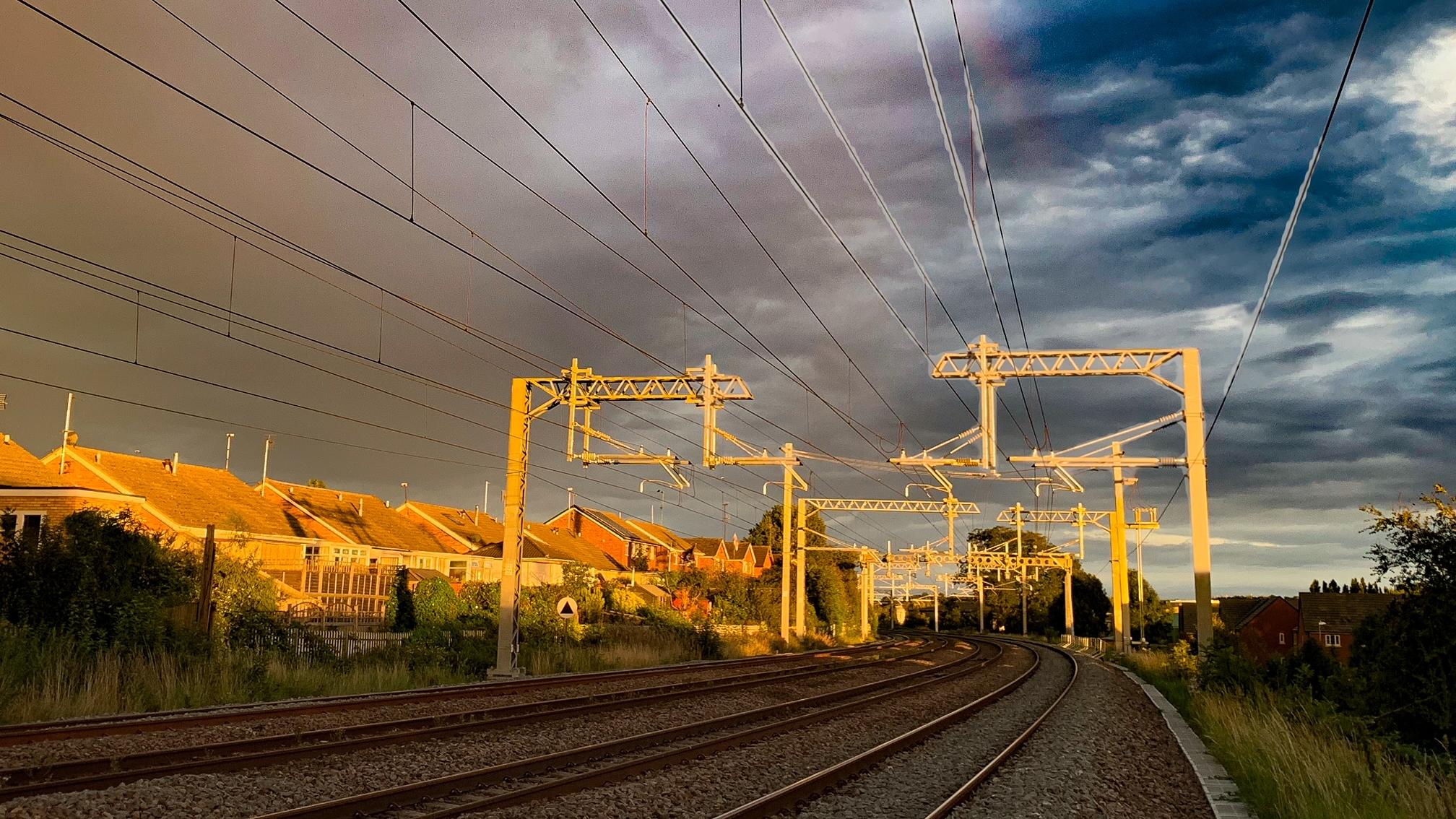 Components
Welcome to the October edition of the stakeholder newsletter. 
On 8 May 2021, Hitachi Class 800, 801 and 802 trains operated by London North Eastern Railway, Great Western Railway and TransPennine Express had to be withdrawn from service as a safety precaution after cracks were identified in some of the train carriages. This inevitably caused disruption to passengers.

Following this, we undertook to carry out a review – engaging with all parties involved – to understand if there were any lessons learnt in terms of safety issues and also in respect of how the industry managed the impact on passengers. Having published our report on the passenger impacts in June, in September we issued our interim report on safety matters.

Among other things, our interim report found that once the cracks were identified, the industry worked collaboratively to quickly withdraw the trains and then to establish a suitable process for assessing which trains were able to return to service. And since being put back into service, the trains have performed as expected, with no unsafe conditions or harm arising from the cracking.

We have more work to do before we can publish our final report. We expect this to cover the root cause of the cracking, Hitachi's plan for long term fleet recovery and management, and any areas for improvement for the industry.

Pending receipt of all the relevant information, we expect to publish our final report in December.
Top Stories
Better Value Rail toolkit
The Department for Transport, Network Rail and the Office of Rail and Road have launched the Better Value Rail (BVR) Toolkit. This is an online space that those sponsoring rail projects and their advisors can use to help make the right decisions early on in rail projects. It will help deliver projects more quickly, save money and secure better value for any given project. The toolkit can be found at: www.bettervaluerail.uk.
ORR's annual review of Network Rail's stakeholder engagement
ORR has published its annual review of Network Rail's stakeholder engagement in 2020-21. This was informed by 234 rail industry stakeholders sharing their experiences on the quality of Network Rail's engagement. Findings show significant improvements in 2020-21, despite the challenging context of COVID-19, with a majority rating Network Rail's engagement as good or very good (73%).
Passenger information improvement plan update
Following our research in 2019 which found that more needed to be done to ensure that passengers are given the information they need when travelling, the rail industry developed a passenger information improvement plan. We have been monitoring its progress in delivering this to help ensure passengers receive a better, more consistent service. 

Already, passengers using major stations are seeing improvements in the information screens and the 'one team' initiative is enabling passengers to approach staff from any operator confident that they will receive help regardless of who they are travelling with. When there are delays, a new tool using historic data allows better estimates of service recovery times to be given to passengers. 

Further improvements being developed include 'information pledges' making it clearer what information passengers should expect to receive at each stage of their journey. These will replace an existing code of practice and we are working with the industry to make sure that the pledges will improve upon those current requirements. We also expect that passengers will be able to buy tickets further in advance, safe in the knowledge that if train times change they will be informed.
Rail freight moved across Britain's railway returns to pre-pandemic levels
The amount of freight moved across Britain's railway has returned to pre-pandemic levels according to statistics published by ORR.
Rail Emission drop
In August, we published statistics on rail emissions for 2020-21. This shows that last year, emissions from trains across Great Britain fell to their lowest level since this information began to be collected in 2010-11, largely reflecting that fewer trains were running on the network due to the pandemic.
Consultations
Consultations on developing ORR's approach to environment and sustainable development
1. Consultation on a Revised ORR Sustainable Development Policy Statement
Our Sustainable Development Policy Statement applies to all our activities and is intended to provide transparency on our approach to the delivery of our duties on sustainable development, succinctly stating our policy, its aims and how we will put it into practice. We have updated the statement to reflect the importance we place on it and to ensure we set a clear intention in this area.
2. Consultation on updating ORR's Guidance on Environmental Arrangements for Railway Licence Holders 
This revised guidance is intended to set out our expectations of railway licence holders and their management of their activities affecting the environment. It also outlines our proposal to improve the availability and disaggregation of environmental data for rail, reflecting our role as primary provider of rail statistics. This would be complementary to the activities of other organisations in this area and help to improve transparency and accountability in the sector.

You can read more about these consultations and ORR's environment and sustainable development work in a blog by Ben Shaw, ORR's Sustainable Development and Environment Manager.
PR23 review of Network Rail's Schedule 4 possessions regime
In this consultation, we present our initial proposals for reform of Network Rail's Schedule 4 possessions regime. This consultation is part of ORR's periodic review 2023 (PR23) and follows our related consultation on the Schedule 8 train performance regime which was published on 17 June 2021.
Blog
Why ORR prosecuted WH Malcolm
The recent £6.5m fine handed down to Daventry International Rail Freight Terminal (DIRFT) operator, WH Malcolm Limited, was one of the largest ever for a health and safety offence on the railway. Why did ORR prosecute them? ORR's Freight Lead, Patrick Talbot, explains why in his blog.
Analysing the data and evidence of all lane running motorways 
ORR's Feras Alshaker, discusses ORR's independent review of the data and evidence concerning the safety of all lane running motorways in his blog.
Podcasts
The Rail & Road Pod - Series 2 - Episode 7: Assessing Network Rail's performance
In this episode, the Rail and Road Podcast looks at how the Office of Rail and Road (ORR) holds Network Rail to account for its performance and efficiency.
Statistical Releases
Staff moves
We are pleased to announce that ORR's Graham Richards (director, planning and performance) will be joining the Great British Railways Transition Team (GBRTT) on secondment from 5 October. Reflecting ORR's commitment to supporting the UK Government's rail reform agenda, Graham will have an important role in helping to shape GBRTT ahead of it being formally established.
 
Feras Alshaker (currently deputy director for highways at ORR) will replace Graham, as director planning and performance during the secondment. Sneha Patel (ORR's head of network regulation) will be covering Feras's role as deputy director for highways in the interim.